Rees playing confident as Notre Dame prepares for Navy team undergoing changes in secondary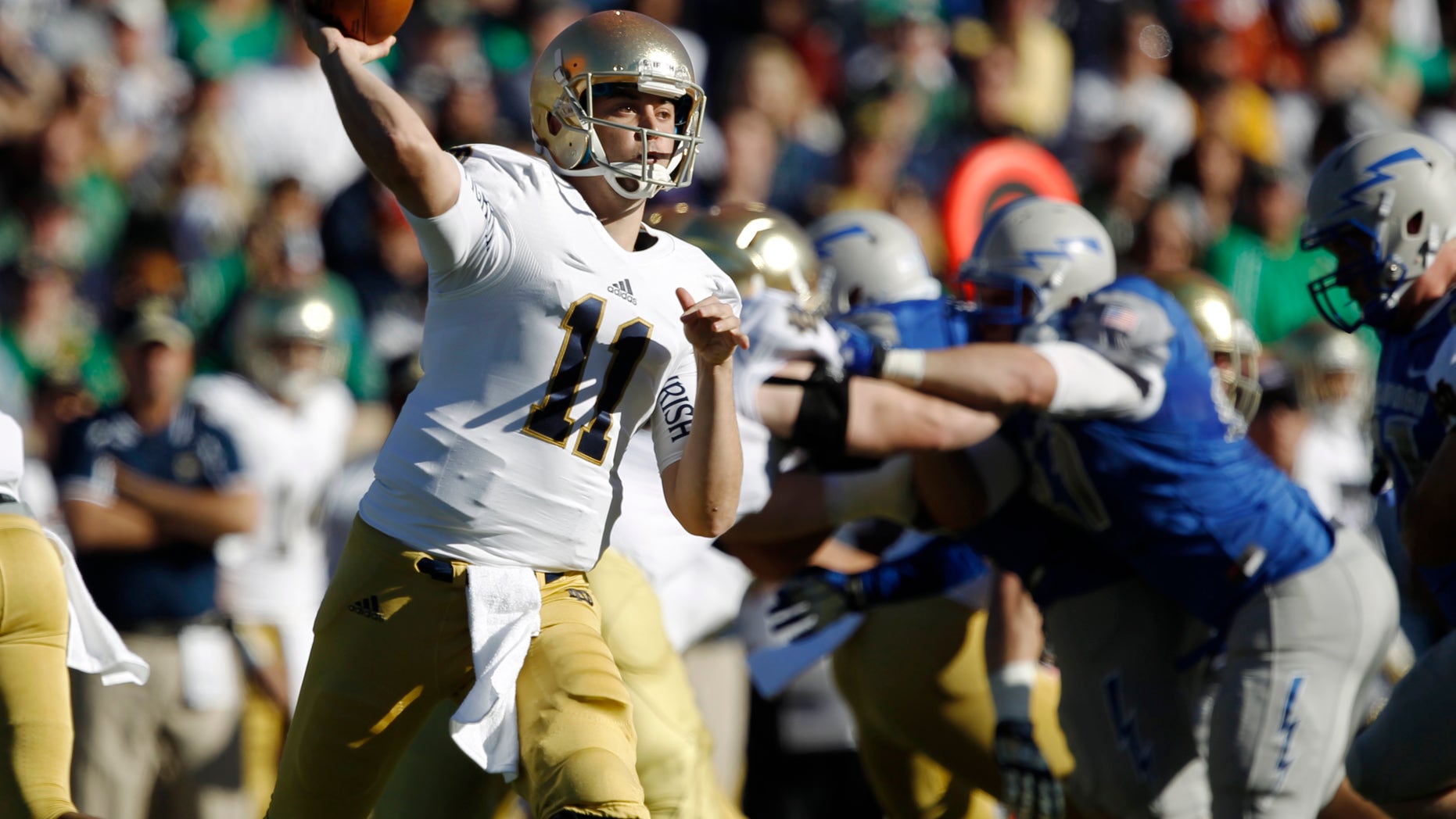 SOUTH BEND, Ind. – Notre Dame quarterback Tommy Rees is making opponents pay for crowding the line of scrimmage.
With Notre Dame (6-2) trying to make a push for a BCS bowl berth, Rees seems to have regained his passing touch heading into Saturday's game against Navy (4-3). Rees is completing 72 percent of his passes with no interceptions and seven touchdowns the past two games despite missing much of the second half against USC with a neck injury.
Notre Dame coach Brian Kelly attributes part of Rees' midseason struggles to facing good defenses, but also believes Rees is feeling more comfortable in the pocket and playing more confident. Rees will be looking to take advantage of a Navy secondary undergoing changes.
Notre Dame has scored more than 50 points against Navy the past two seasons.