Redskins' RG3 downplays post-game father visit in locker room, says critics 'need to back up'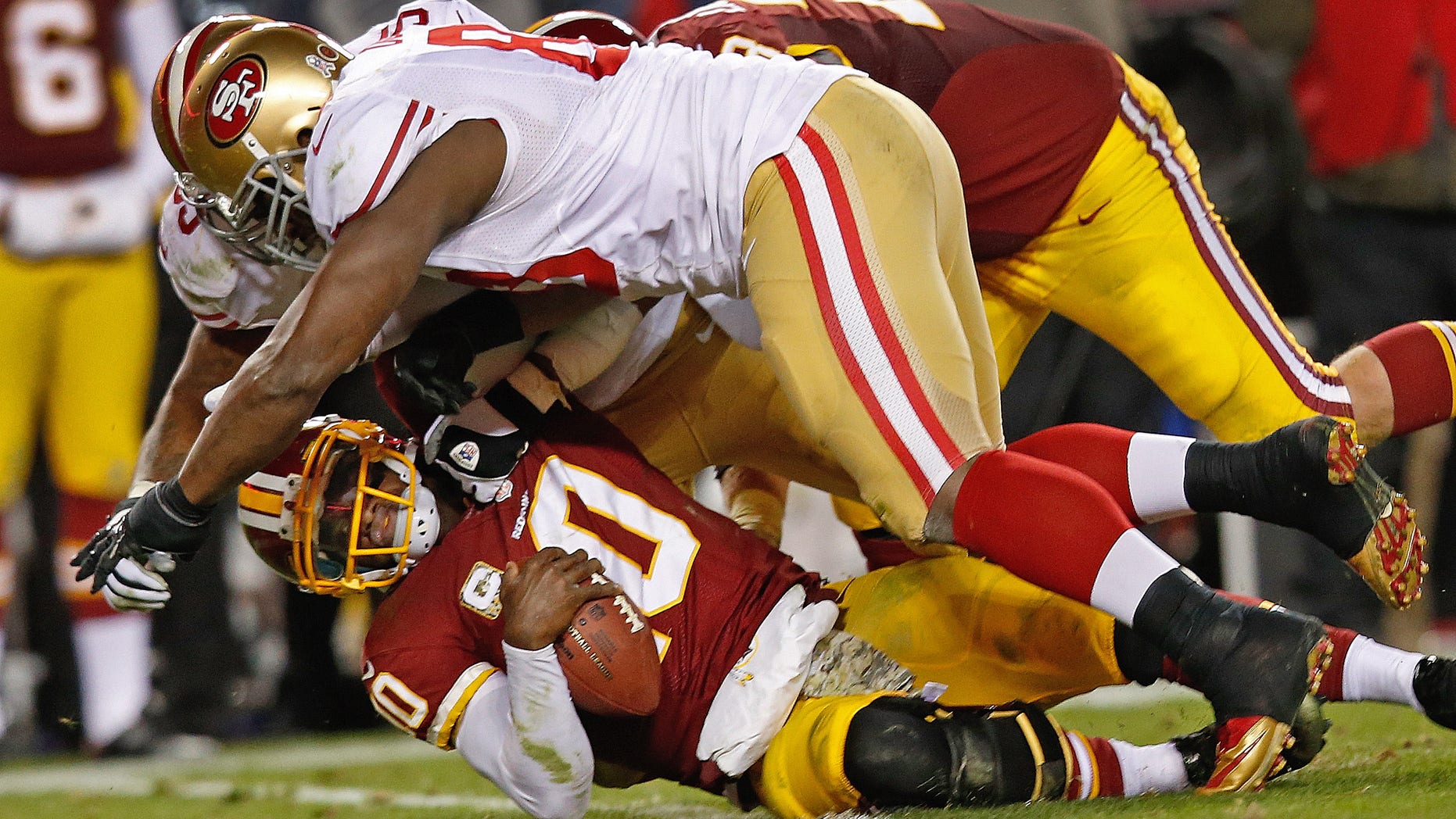 ASHBURN, Va. – Robert Griffin III says anybody criticizing his father for being in the Washington Redskins locker room "needs to back up."
Griffin said Wednesday that his father was in the locker room after the team's latest loss because the quarterback had taken several hard hits in the game.
Said Griffin: "He wanted to do his fatherly duties and he stepped in there to see if I was OK."
Griffin said he was "shocked" to see his father in the locker room, but added: "Anybody out there that's going after my dad needs to back up. ... He served 21 years in the military — I know that's not an excuse for anything that he does — but he's not overstepping any bounds, so I hope people respect that and back off."
___
AP NFL website: www.pro32.ap.org