Redskins QB Cousins learned from last season's debacle versus Giants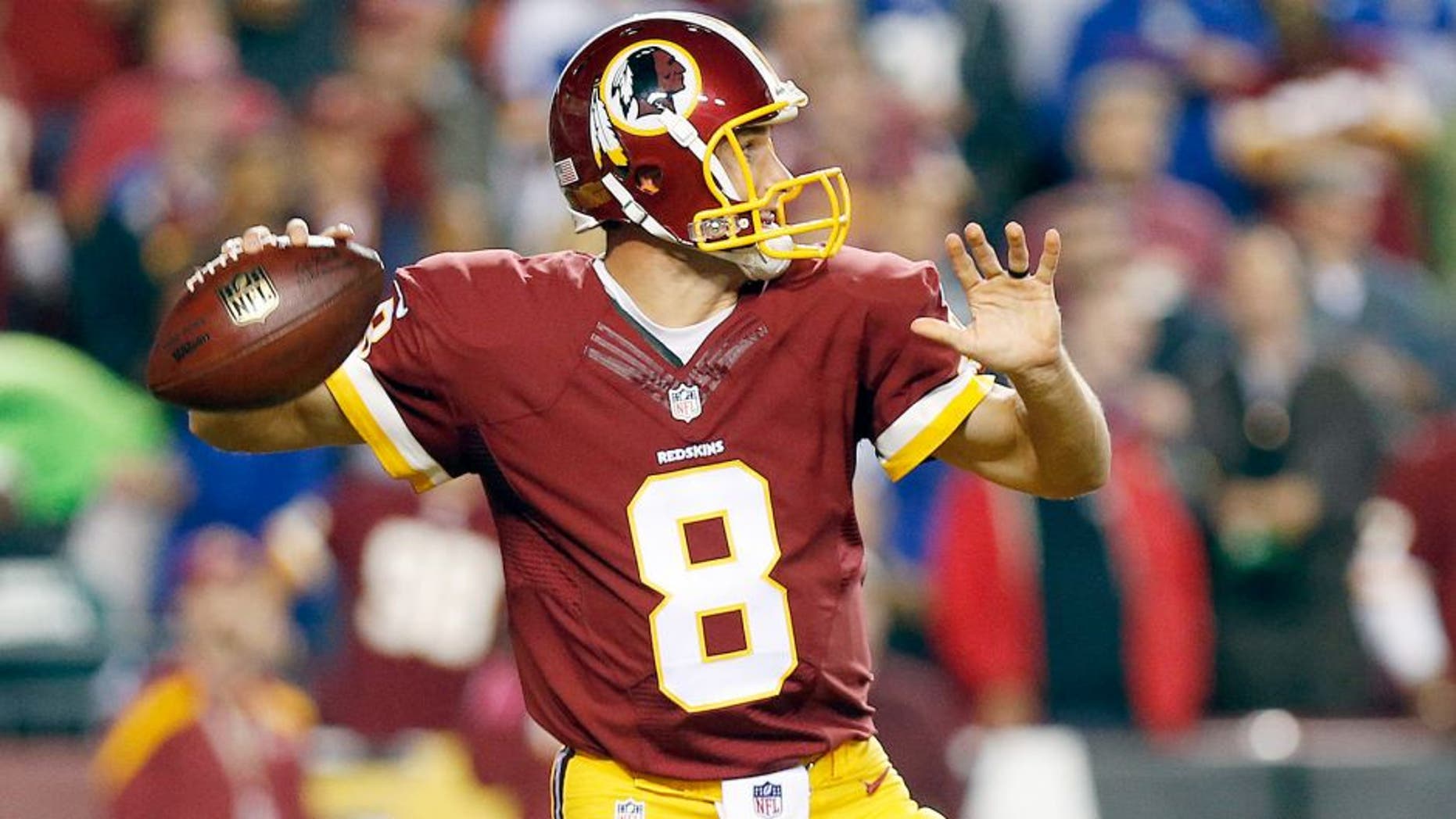 Forgive Kirk Cousins if he's experiencing an intense sense of deja vu this week.
Looming on the horizon for Cousins and the Washington Redskins is a critical early-season matchup against the winless New York Giants on Thursday night. An identical situation awaited Cousins nearly a a year ago to the day - and it turned out to be a trainwreck for the Redskins' quarterback.
Cousins wound up throwing a career-high four interceptions and losing a fumble as Washington suffered an embarrassing 45-14 home loss to the Giants in front of a national audience on a Thursday night. One positive came out of that debacle - it served as a teaching tool for Cousins.
"I learned that when you get down and you want to get back in the game, you can't get it all back in one play," Cousins told reporters Tuesday.
Redskins coach Jay Gruden is not expecting a similar meltdown from his fourth-year quarterback, especially after Cousins completed 23-of-27 passes for 203 yards with one touchdown in Sunday's 24-10 victory over the St. Louis Rams.
"I don't think he's even near his potential," Gruden said of Cousins, citing confidence as a key for his improvement. "When you cater the meetings to him and all the reps in practice to him, it's huge. Repetition is king. He's getting of of them and it's making him a better player."
Cousins knows it takes more than confidence to succeed, particularly at the volatile nature of his position. He's never won back-to-back games in the NFL and was benched three games after the brutal performance against the Giants last September, only to reclaim the starting job from Robert Griffin III in the preseason.
"I don't know that I suddenly feel this ease and this peace that comes with coach telling me 'It's your football team,'" Cousins said. "You're being evaluated every play. Every play is a chance to change your life."
(h/t CSNMidAtlantic.com)