Redskins' Gruden says he'll still planning to start McCoy, won't rule out RG3 until Monday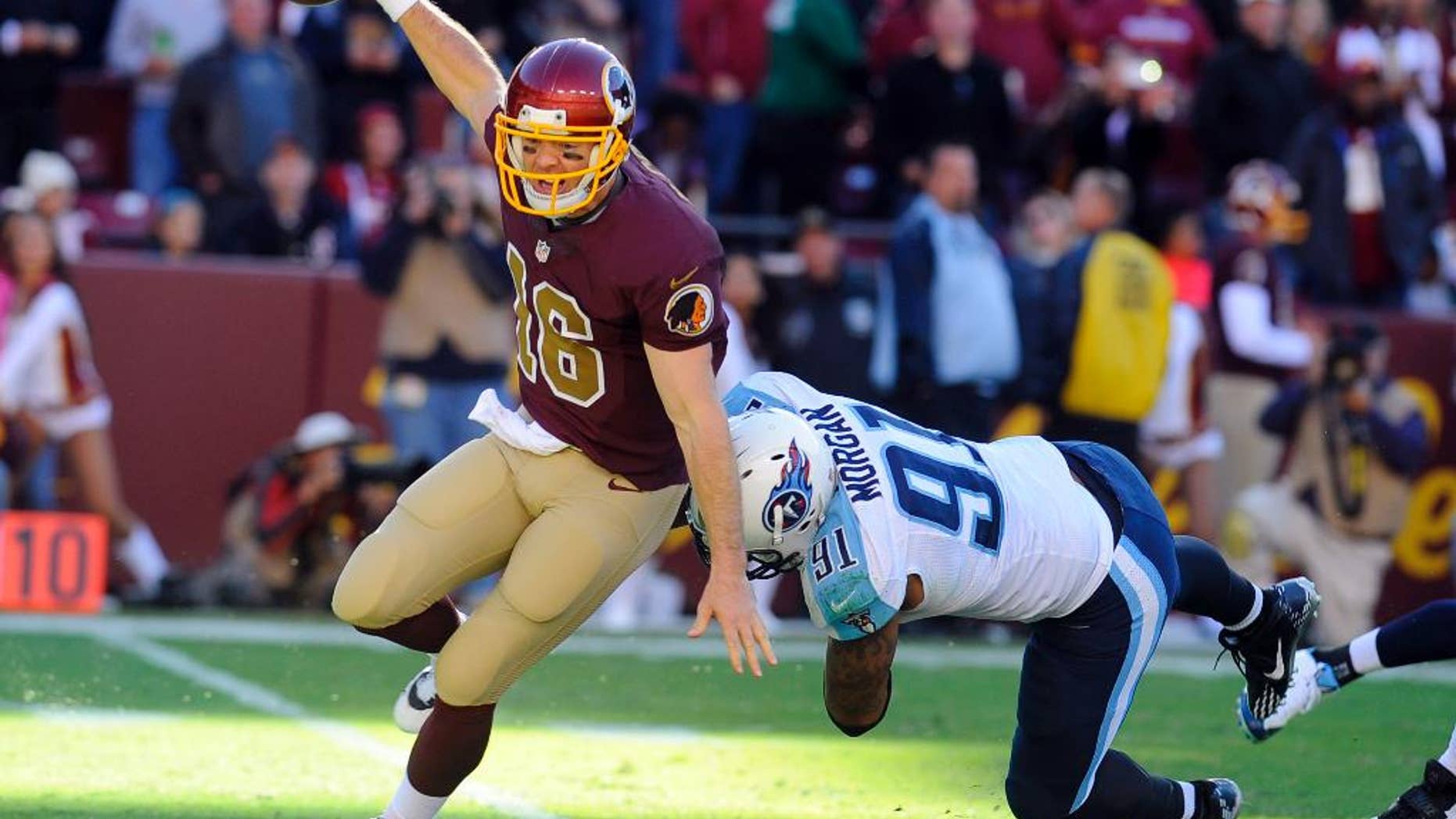 ASHBURN, Va. – Colt McCoy remains on pace to start for the Washington Redskins on Monday night against the Dallas Cowboys, although Jay Gruden says he won't make a decision on Robert Griffin III until shortly before kickoff.
Gruden tried to be a bit strategic Thursday, declining to rule out whether Griffin will face a Cowboys team, that in theory, will have to prepare for two very different quarterbacks.
But the coach continued to give every indication that McCoy will make a first NFL start since 2011. He said Griffin still needs to show that he's fully recovered from a dislocated ankle. Griffin was listed as limited in practice.
Gruden said he's been "tinkering on thin ice" to give both quarterbacks sufficient first-team snaps to get McCoy ready and Griffin back in the flow.
___
AP NFL websites: www.pro32.ap.org and www.twitter.com/AP_NFL