Red Sox Nation Expects Big Things from Adrian Gonzalez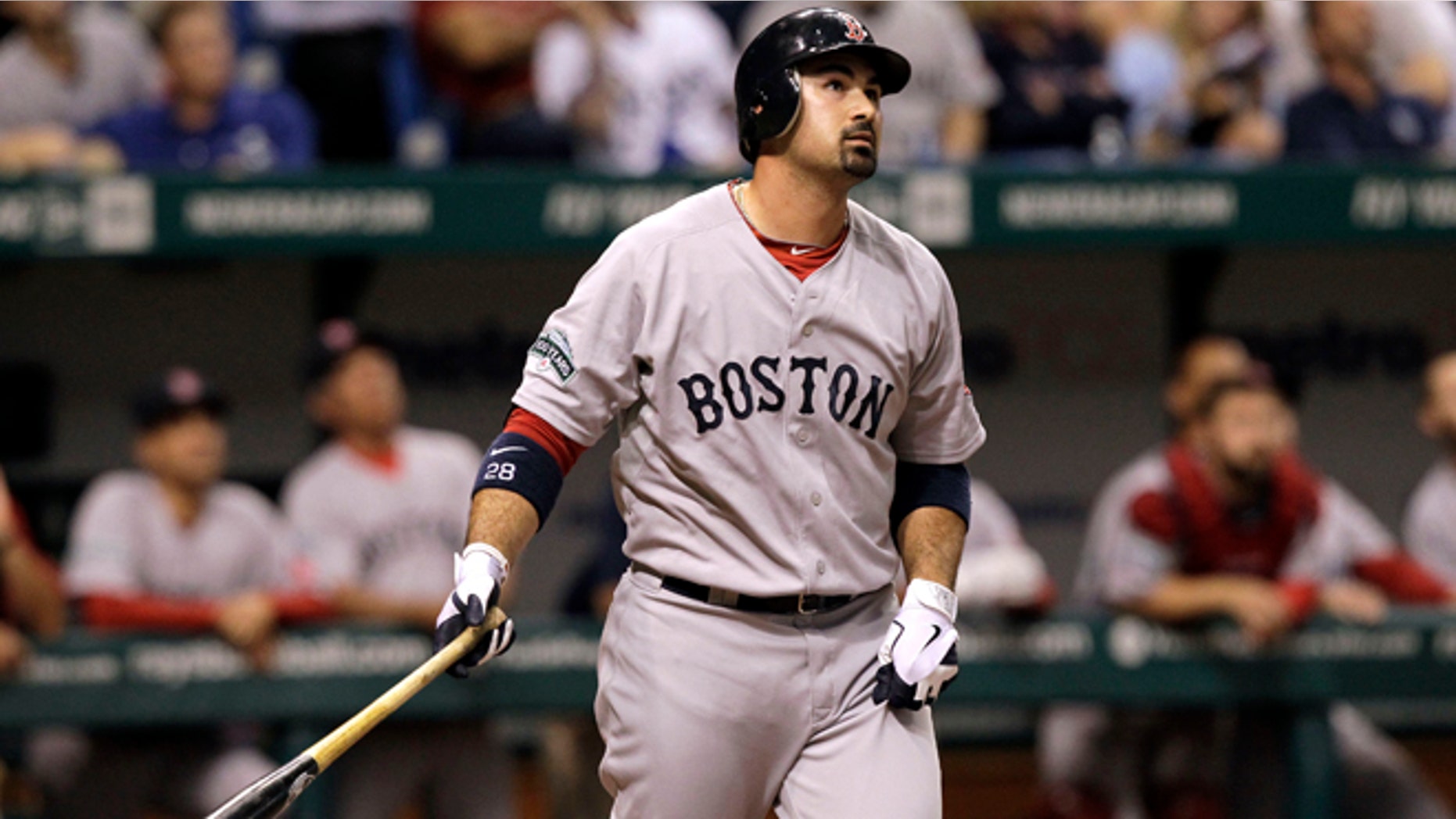 Through the course of a nine year career, Adrián González has established himself as one of the elite at first base, winning three Gold Gloves.

But it's his team-first approach that's heavily inspires his organization, especially David Ortiz, and management.

When the Boston Red Sox headed to Philadelphia this past weekend for inter-league play, Ortiz didn't want González volunteering, like he did last year, to play in the outfield in order to get Ortiz's bat in the lineup.
Ortiz argues that having González in the outfield could open him to an injury. But he did it anyway.
González patrolled the grass in right field during the last two games of the three-game series and handled the position well, even sliding near the wall in foul territory to make a nice catch.

With just seven outfield games under his belt in the majors, four of them this season, "El Titán" has graciously accepted the switch due to injuries suffered by Cody Ross (ankle) and Ryan Sweeney (concussion) and the return of first baseman Kevin Youkilis from the disabled list.
The only other option for the Sox would have been having someone else play right field and sending rookie third baseman Will Middlebrooks back to the minors.
But that would have put a dent in a lineup that has struggled at times this season.

Before the team went out and experimented its new defensive alignment at Baltimore on Tuesday night, general manager Ben Cherrington lauded everyone's willingness to step up to the challenge.

"We've asked guys to move around a little bit, guys have stepped up and volunteered to do different things, things that they maybe weren't expecting to do coming into the year," Cherington told NESN. "That's what you need at a time like this when you're fighting this many injuries. Luckily we got a lot of guys in the clubhouse that are just willing to do whatever they're asked to do."
How long can this makeshift lineup last is anyone's guess, especially with a home stand coming up against Tampa Bay and Detroit.
The sweet-swinging, sure-handed lefty González hit it off with Red Sox Nation after Boston acquired him in an off-season deal before last season.
He responded to the pressure of playing in a win-now environment by having a career year in average, .338, and banging out 213 hits.
After playing to sparse crowds at Petco Park with the San Diego Padres, the 30-year-old Californian really welcomed playing for a fervent fan base that basically lives for Red Sox baseball.

"In San Diego the fans are also very good but here with Boston we have a fan base that's everywhere we go. It doesn't matter in what part of the country we go to, they're there with us. It's something beautiful," González told Fox News Latino.

Moving from laid-back San Diego to revved-up Boston hasn't fazed González at all.
"My life has not changed a lot. Keep doing the same thing. The only thing that's changed is that we're three hours ahead."

His production earned him a seven-year, $154 million deal. But big contracts come with big expectations and being in the focus of the fan spotlight.
With Boston we have a fan base that's everywhere we go. It doesn't matter in what part of the country we go to, they're there with us. It's something beautiful.


The team's slow start this season weren't helped by González's struggles at the plate.
He's hitting just .270 this season with only three homers and 22 RBIs --after hitting at a .329 clip and smacking out 10 homers and driving in 46 runs through the first two months of the season last year.

González is confident that not only can he bust out his low production but that the team can finally turn it around.
They've already put the epic collapse of the American League Wild Card race from last season behind them.

The last place Red Sox have won 10 of their last 14 games going into this weekend's three-game set against the Rays, the very team that snatched the wild card berth from the Sox last season.

"There's nothing more that we can do but play baseball. Baseball is a long season, not one that's a month long," said González.