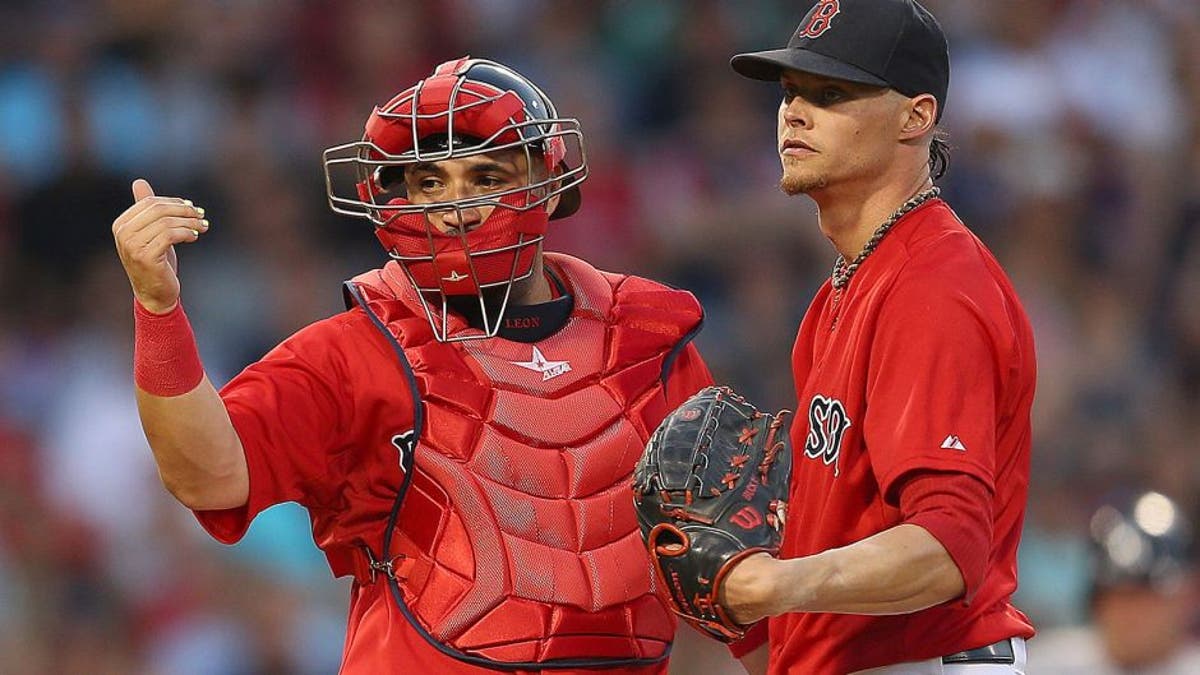 The bad news just keeps coming for the fading Boston Red Sox.
Losers of eight consecutive games and firmly planted in the AL East cellar (12 games behind the first-place New York Yankees), the Red Sox reportedly will be without their ace until at least September. The Boston Herald and MLB.com are among those reporting that right-hander Clay Buchholz received an injection of platelet-rich plasma during his visit with Dr. James Andrews on Wednesday.
Buchholz hasn't pitched since July 10 because of a right flexor strain.
"I definitely want to pitch again [this season]," Buchholz told MLB.com. "I don't care how many starts. I need to ... that's why I'm here. This is actually a big year for me, too."
The injury clouds Buchholz's future with the Red Sox, with whom he has spent his entire nine-season major-league career. The team holds a $13 million option on the 30-year-old for next season.
"I'm going to be throwing somewhere. Baseball is baseball. I've definitely been here my whole career. I don't really want to go anywhere," Buchholz told the Boston Herald. "When it comes to the time where somebody's got to make a decision, the decision doesn't always match the same way you feel. It is what it is. That's the business side. I've said it a hundred times. It happens to a lot of guys. It's very rare for a guy to stay in one spot his whole career. If it does happen, it happens."
In 18 starts this season, Buchholz is 7-7 with a 3.26 ERA and 107 strikeouts in 113 1/3 innings.