Reading List: Leopold's back; can Hawks be swept?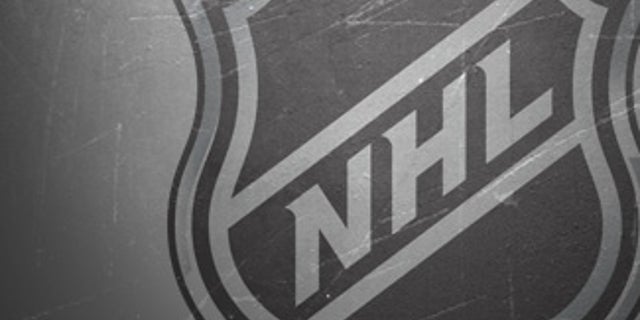 Home-ice advantage meant nothing on Monday night, as the road team won all four Stanley Cup Playoff games. The Boston Bruins avoided an 0-3 deficit by earning a 4-2 win at Montreal, while the Detroit Red Wings put the Phoenix Coyotes on the brink of elimination with a 4-2 victory at Jobing.com Arena. Also, Philadelphia and Pittsburgh won their games to take a 2-1 series lead against Buffalo and Tampa Bay, respectively.
Here's your daily NHL.com Reading List for a set of quick links to stories that you won't want to miss:
Leopold returns to Sabres' lineup
Jordan Leopold rushed back from a broken hand to try to help the Buffalo Sabres take a 2-1 series lead, but his team dropped a 4-2 decision to the Philadelphia Flyers at HSBC Arena on Monday night. Shawn Roarke spoke with Leopold after the loss.
Letang helps Pens take 2-1 series lead
In search of an emotional lift following a 5-1 loss in Game 2, Kris Letang stepped up with a pair of assists to lead the Pittsburgh Penguins to a 3-2 win at Tampa Bay. Mike Morreale spoke with the Pens' blueliner afterwards.
Vigneault's coaching style perfect for Canucks
Vancouver coach Alain Vigneault has been calm, cool and collected throughout his club's first-round series with the Chicago Blackhawks. With his team on the verge of reaching the second round of the Stanley Cup Playoffs, that attitude hasn't changed. Dan Rosen reports from Chicago.
Stoll set to return to Kings' lineup
After serving a one-game suspension, Jarret Stoll is ready to return to the Los Angeles Kings' lineup as they aim to take a 2-1 series lead on the San Jose Sharks on Tuesday night at the Staples Center. Rick Sadowski has the latest from Southern California.
Sharks need top line to start contributing
San Jose has yet to receive a point from the trio of Joe Thornton, Devin Setoguchi and Patrick Marleau -- a statistic that likely needs to change if the Sharks plan on advancing to Round 2. Eric Gilmore says nobody in San Jose's dressing room is panicking.
Pride on the line for Blackhawks
Less than 12 months ago, the Chicago Blackhawks were celebrating their first championship in 49 years. But on Tuesday night, they'll be trying to avoid a first-round sweep at the hands of the Vancouver Canucks. Brian Hedger reports from the Windy City.
Predators ready for different result
The Nashville Predators held a 2-1 series lead in their first-round series last year against Chicago, only to lose in six games. Armed with the same lead this time around against Anaheim, coach Barry Trotz is hopeful the maturation process will help his club advance to Round 2. John Manasso has the latest from Nashville.