Reading List: Carlyle's goalie choice, Couture-Doughty rivalry, Lucic goal drought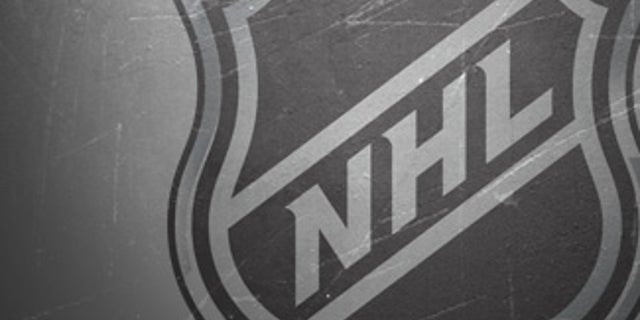 Scoring goals in a Game 1 of this April's opening round of the NHL Stanley Cup Playoffs? Not so much. Wednesday night, the five winning teams outscored the losers, 15-4, including two shutouts (Marc-Andre Fleury and Roberto Luongo). Thursday night, the three winners out-goaled the losing squads, 6-2, including two more shutouts from star-power goalies (Ryan Miller and Carey Price). All in, 27 goals in eight openers.
But the lack of goals doesn't equate to any shortage of stories to tell about the early shifts of the eight Round 1 series. In fact, tight games make for a tight So starting today, look for a daily NHL.com Reading List for a set of quick links to stories that fans don't want to miss. Here goes:
Carlyle not talking on Game 2 goalie
Going into tonight's Game 2, Nashville at Anaheim, you have to think it is critical for the Ducks to split at home. Apparently, Anaheim coach Randy Carlyle is on the same wavelength. He refused to name his Game starter in goal on Thursday. Curtis Zupke reports.
Couture-Doughty, rivals from childhood
Logan Couture and Drew Doughty have a hockey rivalry that dates back to childhood. Lots on new material in the making as Couture's Sharks face Doughty's Kings out West. Thursday night, Couture deked around Doughty to score a go-ahead goal in San Jose's eventual OT win. Dig into the rivalry of two young NHL stars with Rick Sadowski.
Bolland stays positive about recovery
While the Blackhawks are looking for a more physical net presence to throw Vancouver goalie Roberto Luongo off his game, as reported by Dan Rosen, Chicago clearly could use center Dave Bolland back in the lineup to slow down Henrik and Daniel Sedin among others on a loaded Canucks offense. Bolland talked to the media Thursday about his recovery from concussion symptoms. Dan Rosen has the story.
Lucic scoring drought continues into postseason
Bruins top-liner Milan Lucic hasn't scored since March 22 and only three times since March 1. Staring at a now-vital Game 2 at home in Boston Saturday, Lucic talks about how he and linemates Nathan Horton and David Krejci must improve--or, uh oh. Shawn Roarke is on the scene.
Coincidence? Flyers power play down, Sabres PK up
When a Stanley Cup contender loses 1-zip in Game 1, there has to be some reasons. Especially if that contender is the 2011 Philadelphia Flyers, who have three centers that could be No. 1 centers for most any time in the NHL. Mike Morreale reports one reason for a no-goal night Thursday was a sputtering power play. But--there's always a 'but' in playoff hockey--Adam Kimelman makes a case that part of the problem is Buffalo' penalty-kill unit played a flawless Game 1. Let the debate begin, but here's some fan fodder: The last two Stanley Cup winners, Chicago and Pittsburgh, featured middle-of-the-pack power play production but ranked among the elite in penalty kills.
Mike Grier's NHL career a testament to perseverance, hard work
The Sabres foward -- who earlier this season became the first black American born-and-trained player to reach the 1,000-game mark -- has carved out his niche as an excellent penalty-killer capable of chipping in offense. Mike Morreale files from Philly.