RB Sankey scores twice in Tennessee win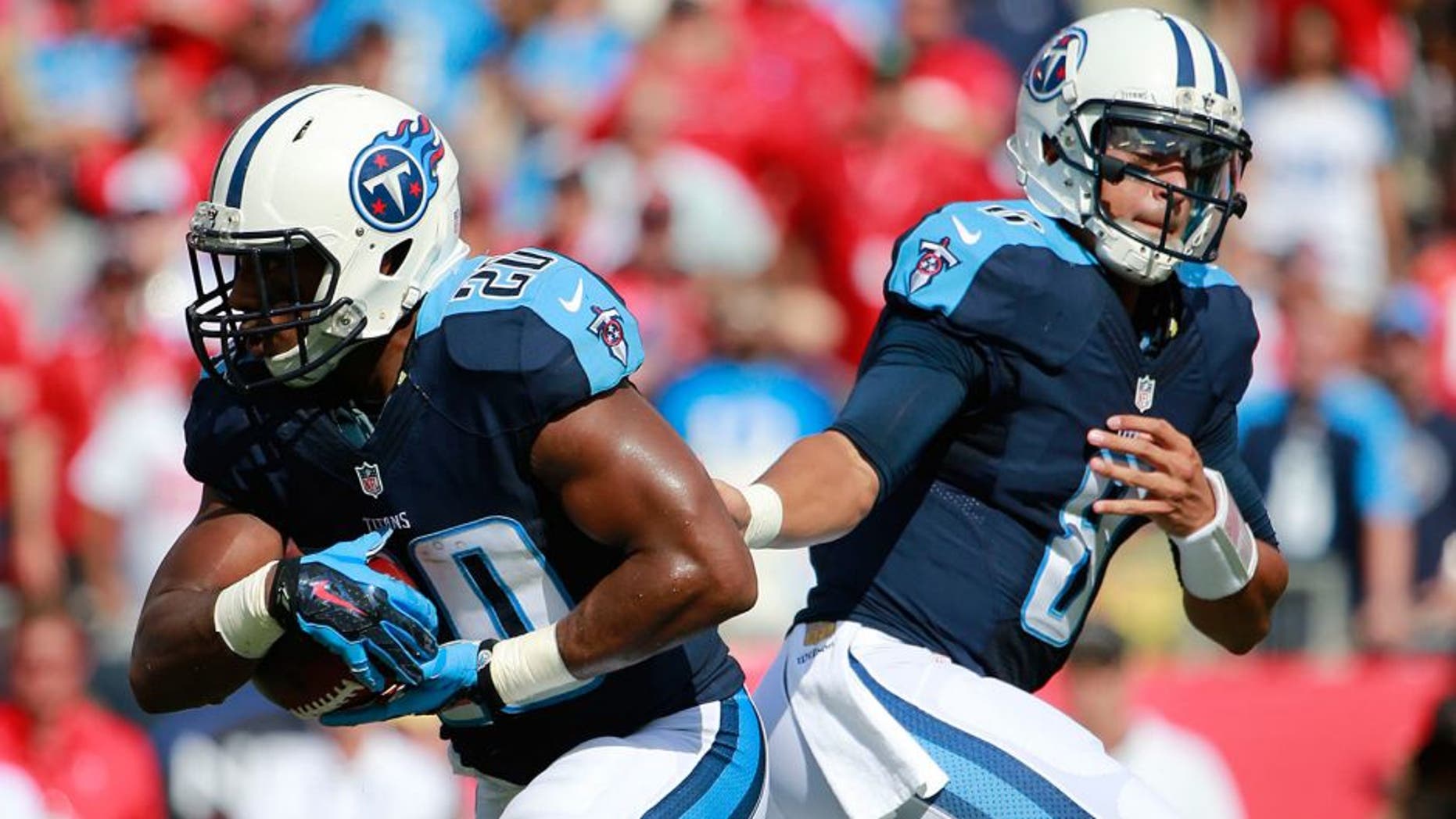 After a nondescript rookie season, Tennessee Titans running back Bishop Sankey is hoping a career-best performance in Sunday's 42-14 win over the Tampa Bay Buccaneers sets the tone for the rest of year.
The second-year back ran 12 times for 74 yards and a touchdown. He also caught a 12-yard touchdown as well.
"Bishop had a good day," Titans head coach Ken Whisenhunt said, per the Tennessean. "He ran tough today and he made some good runs and I liked the way he finished his runs. We weren't great blocking. We had a couple of penalties earlier and they even took back some runs."
Sankey, Tennessee's second-round pick in 2014, averaged 6.2 yards per carry against the Buccaneers.
"Well, the line was blocking really well, Sankey said, per the team's official website. "There were holes there early on. I was getting up the field, hitting the holes hard and staying true to the tracks. I just have to keep looking at the film and keep building off of it."
The 22-year-old Sankey, the 54th overall selection in last year's draft, ran for 569 yard and two touchdowns last season.
(h/t The Tennesseean)