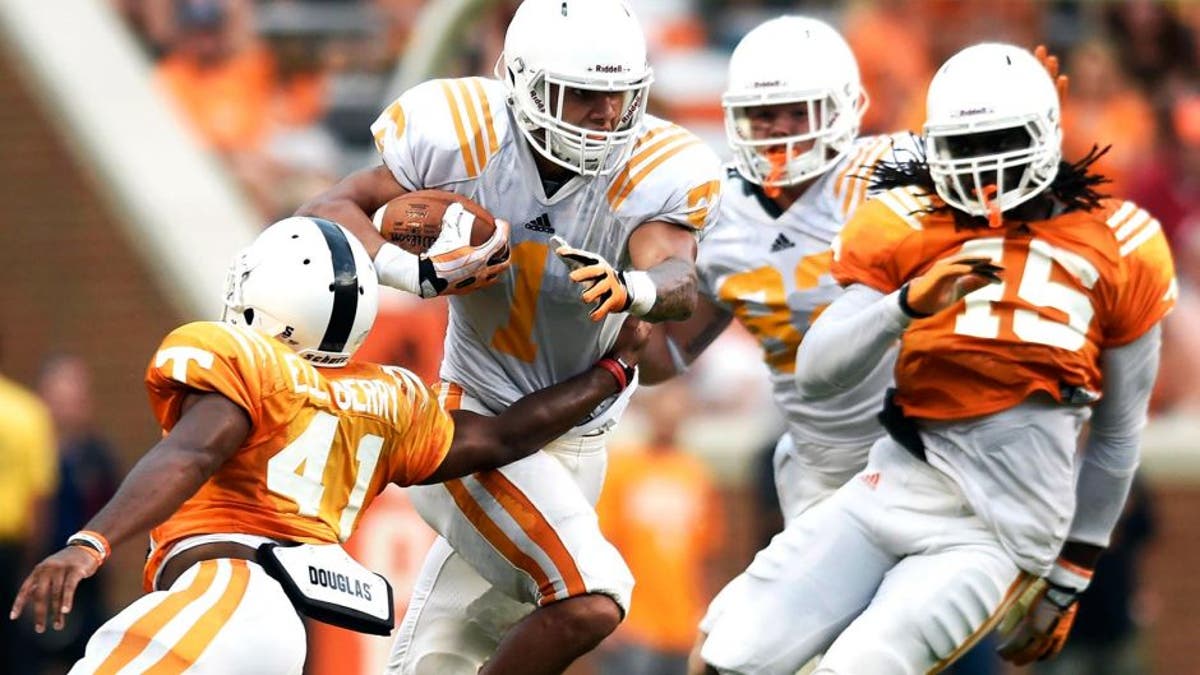 It took only one preseason practice for a Tennessee newcomer to have the black stripe removed from his helmet.
Tennessee is among the various programs that force incoming players to earn their helmets, jerseys, etc., and Vols coach Butch Jones said over the weekend that running back Alvin Kamara has already achieved that goal.
Kamara, a redshirt sophomore. was a five-star recruit in the 2013 class who transferred to Tennessee this offseason from Hutchinson (Kan.) Community College. Jones told 247Sports that he earned the removal of the black stripe from his otherwise-white helmet after the team's first camp practice Tuesday -- with the approval of his position mates.
Jones explained that the team's running backs, including sophomore starter Jalen Hurd, voted to remove the stripe from Kamara's helmet.
"It's not the big brothers (voting to remove the stripes) anymore," Jones said. "It's the position group -- the power of the position -- and yes, Alvin Kamara was the first one to have his stripe removed."
Kamara, listed at 5-foot-11, 210 pounds, originally enrolled at Alabama before transferring to Hutchinson for the 2014 season.
(h/t 247Sports)