Ravens TE Dennis Pitta re-injures hip that caused him to miss most of three seasons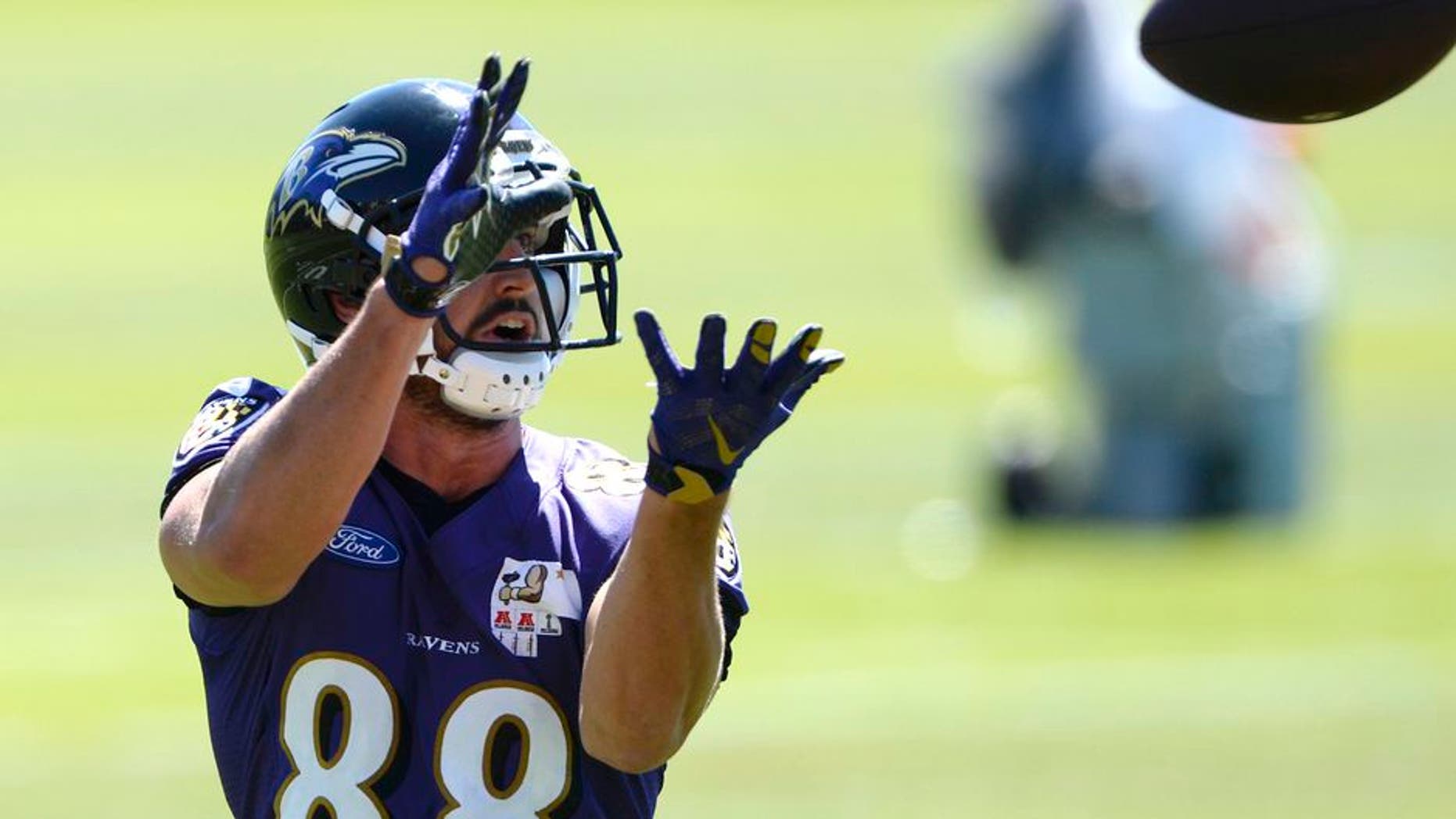 Baltimore Ravens tight end Dennis Pittas return from two serious hip operations to have his best season was one of the NFLs most inspiring stories of 2016, but he suffered a setback Friday when he re-injured the hip.
According to the Ravens' website, he fell trying to stretch for a catch and tried to get up but couldn't put weight on his leg.
Pitta, 31, had a career-high 86 catches for 729 yards in 2016 after missing 2015 entirely and playing just seven games in 2013 and 2014 combined.
He dislocated and fractured his right hip during 2013 training camp and injured the same hip again in the first month of the 2014 season. He didnt return to the field for almost two full years.
There were doctors that suggested I should quit, Pitta recalled at the start of last season. There were friends and family looking out for my best interest and my health who wanted me to just be smart about it.
The Ravens needed a big comeback at tight end from Pitta last season after veteran Benjamin Watson missed the year with an Achilles injury and 2015 second-round pick Maxx Williams sat out with a knee injury. Nick Boyle missed 10 games due to a PED suspension, and Darren Waller missed four games due to a violation of the leagues substance-abuse policy. All of them, plus oft-injured 2014 third-round pick Crockett Gillmore, are expected to be in camp this year, but Pitta clearly was at the top of the depth chart.
Pittas injury marked the second in two days for the Ravens, who lost starting cornerback Tavon Young to a torn ACL on Thursday.