Raul Ibanez and Freddy Garcia Lead Yankees to 6-2 Win over Seattle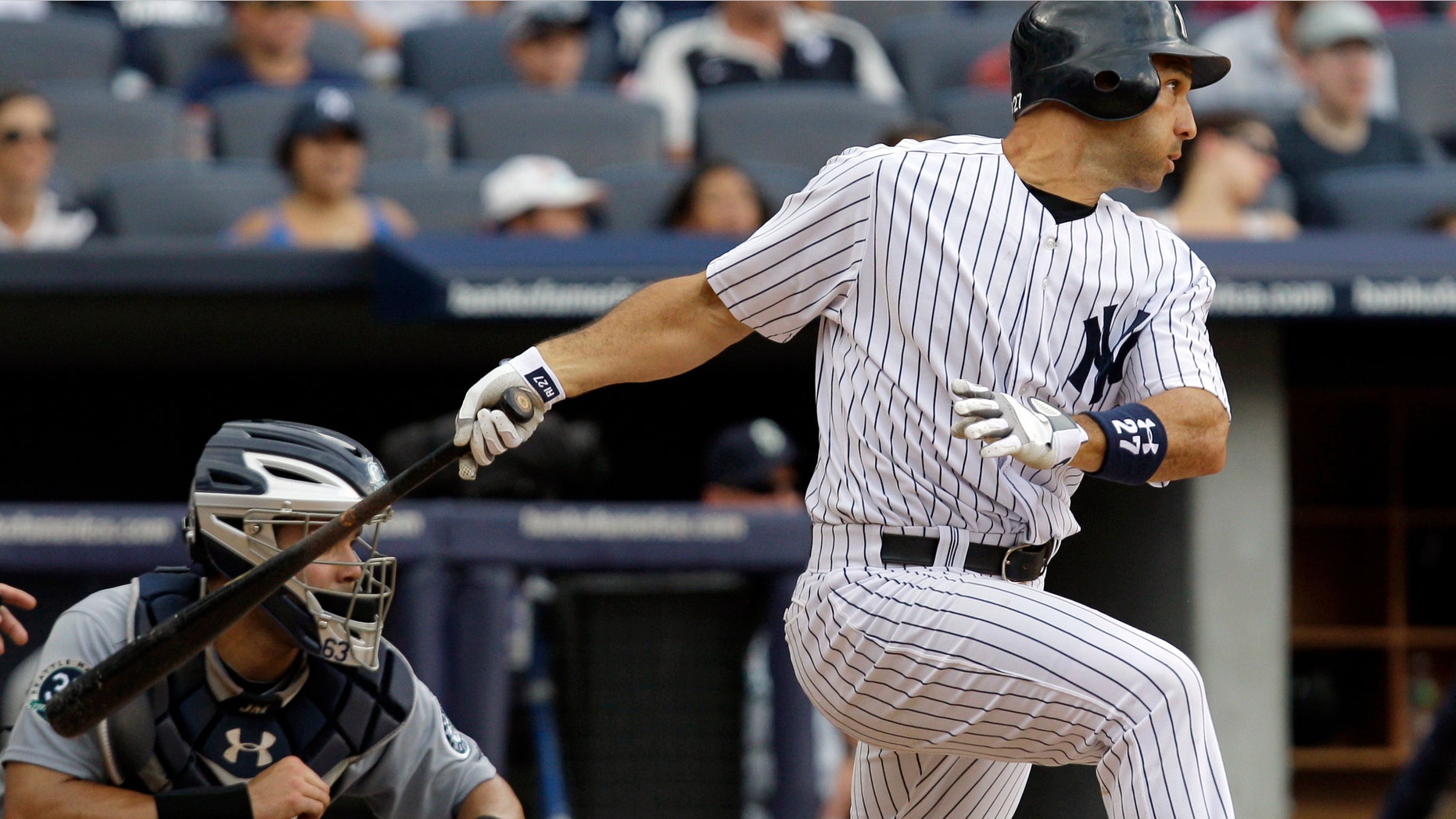 Raúl Ibañez led the New York Yankees to a 6-2 win against the Seattle Mariners on Sunday, with a homer that drove in three runs.
Freddy García got his 150th career victory while Ichiro Suzuki continued to be a one-hit wonder for the AL East leaders.
The Yankees won for only the sixth time in 16 games. They went 4-5 against Boston, Baltimore and Seattle on their longest stay at Yankee Stadium so far this season.
García (5-5) hung around for five innings and preserved a one-run lead with his final pitch, retiring Kyle Seager with two runners on base.
A two-time All-Star with the Mariners a decade ago, the 35-year-old García ended a string of three straight losing starts and improved to 150-100.
Ibañez hit his 15th homer in the fifth, a solo drive off Hisashi Iwakuma (2-3) that put the Yankees ahead 4-2. Ibañez delivered again in the sixth with a two-out, two-run single off Oliver Perez with the bases loaded.
Jesus Montero hit a pair of RBI singles for the short-handed Mariners, who had won eight of nine. Shortstop Brendan Ryan was out a day after being hit by a pitch on the left elbow. Mike Carp singled home the game's only run Saturday, then went to California after the game for the birth of his daughter.
Suzuki extended his hitting streak to 12 games, all since being traded from Seattle to the Yankees, when his routine fly got lost in the sun and fell for a seventh-inning double. He has gotten exactly one hit in each of those 12 games — Willy Aybar was the last big leaguer with such an odd streak, getting a single hit in 13 straight for the Dodgers in 2006, STATS LLC said.
A day after Felix Hernández pitched Seattle to a 1-0 win in 2½ hours, the teams slowed down in the heat and humidity.
Yankees manager Joe Girardi ambled his way to discuss a call with second base umpire Vic Carapazza in the first. It took a half-hour to get even one out in the top of the second and when the half-inning ended, all three base umps draped cool towels over their heads.
As the deliberate Iwakuma labored in the fourth, nearly every Seattle fielder either scuffed the dirt with his spikes, adjusted his hat or glove, or had his head down in-between pitches. Derek Jeter broke up the monotony with an RBI single for a 3-1 lead.
The Mariners are the top-fielding team in the majors, though it hardly looked that way in the early innings.
In the first, center fielder Michael Saunders made an ill-advised throw, third baseman Chone Figgins had a ball pop out of his glove and Seager stayed back on the grass on Mark Teixeira's grounder to second and played it into an RBI single.
The next inning, first baseman Dustin Ackley let Curtis Granderson's hard grounder skip through his legs for a two-out error that scored a run.
Based on reporting by the Associated Press.
Follow us on twitter.com/foxnewslatino
Like us at facebook.com/foxnewslatino