Rangers Slugger Nelson Cruz Is Healthy & Looking To Play Full Season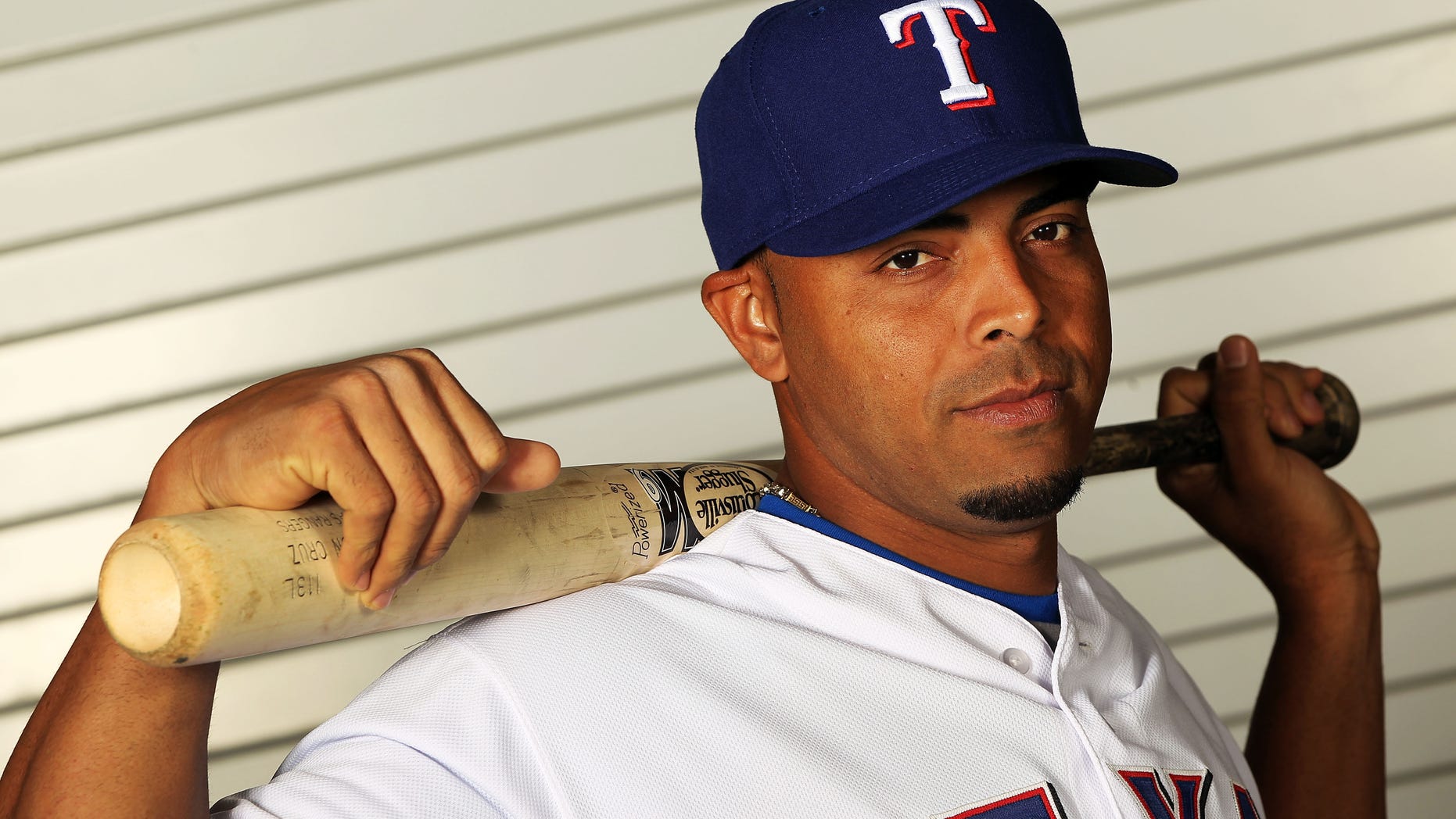 Texas Rangers outfielder Nelson Cruz is ready to be a season regular.
Tweaking his offseason routine, the Dominican Republic native hopes it will prevent him from injuring his hamstring, quadriceps, or any other body part.
The 31-year-old slugger is so determined to stay off the disabled list and play a full season this year for the two-time AL champion Rangers that he worked to drop 12 pounds from his previous playing weight of 240 and take some pressure off his lower body. He did more jumping drills to strengthen his troublesome legs. He met up with teammate Mike Napoli in Miami to work out this winter and find a program he believes will work — finally.
"I feel my hamstrings are strong and flexible. I don't know the last time they felt this way," Cruz said. "I've just got to go out there and play, and make sure I stay there for 150-160 games."
Spring Training: Baseball's Best Storylines Part One
The Rangers would be thrilled if he could bring that big bat on a regular basis.
"I think a lot about that," Cruz said of his 2012 potential. "I have to do it. I think this year could be the year. I don't know what I could do. The main thing is to contribute daily and then go from there."
Last year's AL Championship Series MVP has played 128 games or fewer in each of the past three seasons because of injuries, and has never played more than that number of games during his seven-year big league career. He has five stints on the disabled list since 2010 and last year was sidelined for 29 games because of a strained left hamstring and strained right quadriceps muscle.
Now, Cruz also is taking pride in backing up his new incentive-laden $16 million, two-year contract.
"Yeah, more security, you know, security for my family. That's all about it," he said. "Go out there now and enjoy my game and try to do my best."
He earned it, all right.
Cruz is one of the main reasons the Rangers returned to the World Series for a second straight year. He hit six homers and drove in 13 runs during the ALCS against Detroit — both major league records for a postseason series. That included the first game-ending grand slam in postseason history. Cruz became the first player with extra-inning homers in two games of one series.
In 33 career playoff games over the last two years, he batted .270 with 14 home runs and 27 RBIs.
Cruz has long since proven himself, and knows that gives him some clout around the clubhouse. Not that he plans to alter his focused approach or flaunt anything. At the start of spring training, he said he had yet to treat himself to anything new with the money.
"I come here to get ready. There are different years when you come to make the team. It changes the way you think, the way you come and do your job," he said, noting with the new contract, "Probably come and play harder and try to do better. I've got to play the same way I played before. Nothing's going to change."
The Rangers will ease Cruz into his routine this spring and monitor his work, including limited base running.
"We're going to do everything we possibly can to keep Nelson healthy for the whole season," manager Ron Washington said.
Based on reporting by the Associated Press.
Follow us on twitter.com/foxnewslatino
Like us at facebook.com/foxnewslatino