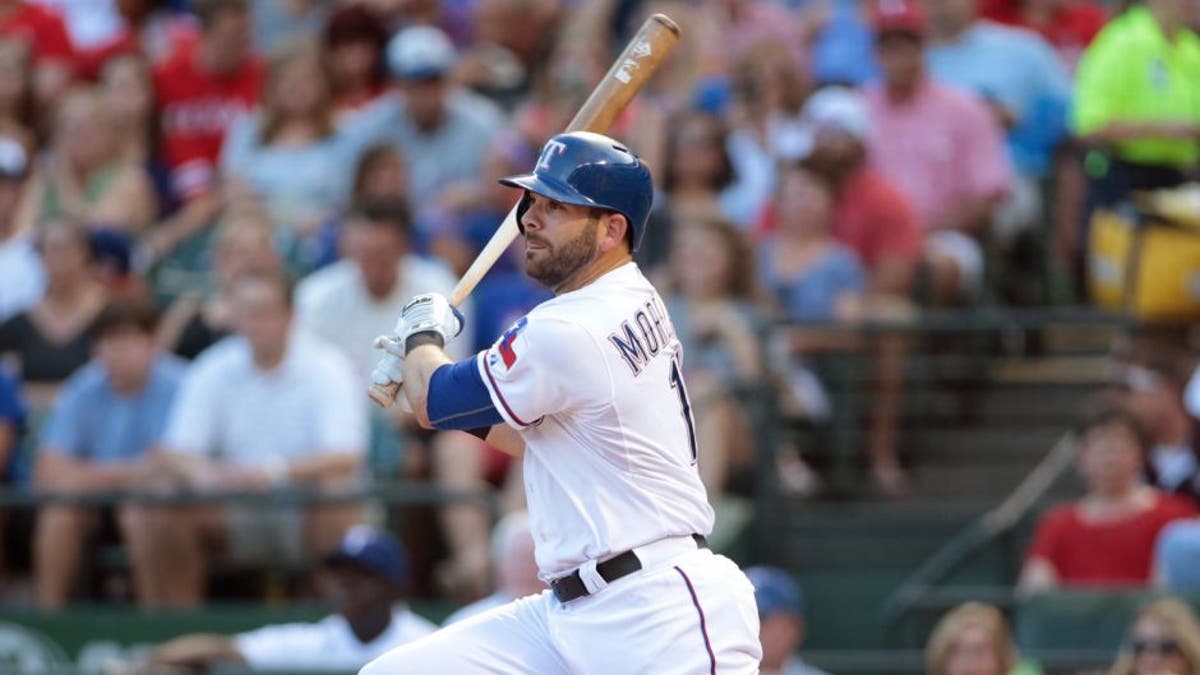 Texas Rangers first baseman Mitch Moreland had a good year in 2015, but it could have been stronger were it not for a nagging late-season injury.
His overall stat line of .278/.330/.482 with 23 home runs, 85 RBI and a 2.2 WAR masked the fact that he was apparently playing through a stress fracture in his left foot for the final two months.
Moreland told T.R. Sullivan of MLB.com this week that he assumes the injury had to do with his 2014 ankle surgery.
Perhaps remarkably, Moreland still managed a .269 average after the All-Star break despite the fracture - and while that was a tick lower than his pre-break average of .286, it still wasn't as significant a drop-off as it could have been.
Even though he was playing through some pain, Moreland told Sullivan the issue has more or less resolved itself:
"My foot was in a little different position and there was a breaking-in period," Moreland said. "It feels good now. I had a full offseason and even by the end of last season, it started to feel better."
The Rangers avoided arbitration with Moreland, reaching agreement on a last-minute deal for the 2016 season...and it sounds as if he expects to be fully healthy heading into spring training.