Rangers' Moreland, Andrus commend 'playoff-style atmosphere' vs. Astros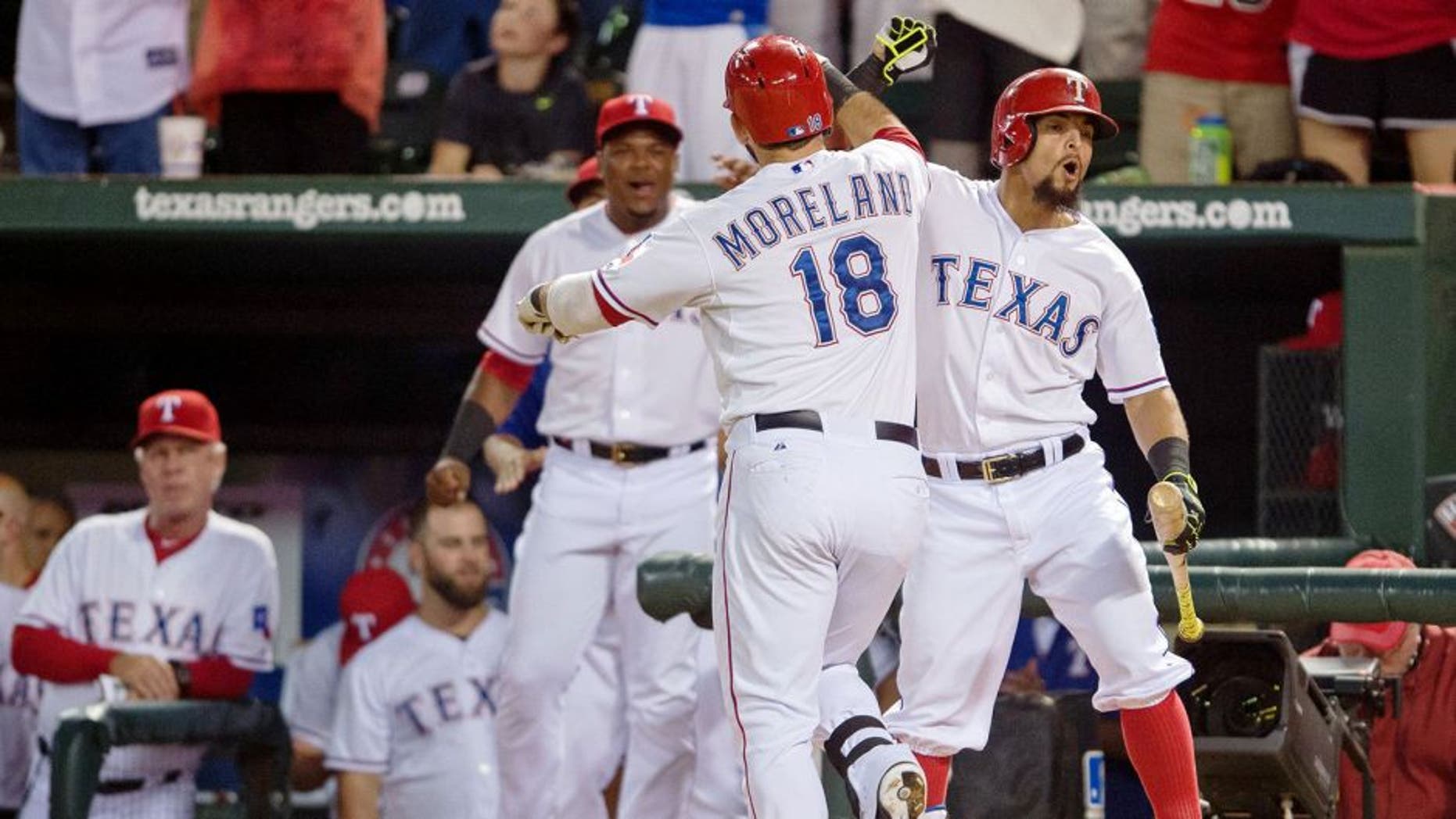 The Texas Rangers took the first game of their four-game set with the AL West-leading Houston Astros on Monday night in dramatic fashion thanks to Prince Fielder's go-ahead home run.
After the dust settled, the Rangers found themselves just a half-game off Houston's pace in the West with three games left in this important series.
In speaking with MLB.com's T.R. Sullivan after the game, Rangers first baseman Mitch Moreland commended the Rangers' fans for the atmosphere brought to the ballpark: "This was definitely a playoff-style atmosphere. It was a back-and-forth game, a lot of opportunities, both pitchers pitched well, the bullpen stepped up big for us and we got some big hits. It's a lot of fun to play those types of games, and it was a good one to come out on top."
Shortstop Elvis Andrus went further with Sullivan, noting that the crowd support gave him an 'extra energy' throughout the game: "We're playing a really good team, we're close in the division, this is what it is all about. Especially the crowd, when they got into the game, it made it more fun and great to play. I hope they keep supporting us, because they gave us extra energy."
The listed attendance on Monday night was just 27,772 - yet the energy and enthusiasm brought by those fans seems to have impacted the players.
If more fans pack Globe Life Park for the rest of the series, look for things to be even louder and more raucous on the field.