Rangers CEO Chuck Greenberg Steps Down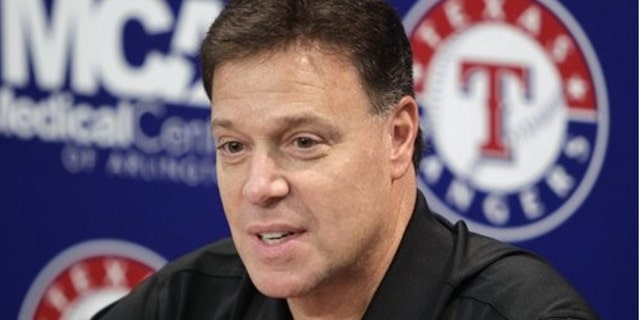 NEWYou can now listen to Fox News articles!
ARLINGTON, Tex. – Texas Rangers CEO and managing partner Chuck Greenberg is leaving the organization after only seven months, a surprising move just three weeks before the AL champions open the season.
In a statement released Friday by the team, Greenberg indicated that he, team president Nolan Ryan and the co-chairmen of the board "have somewhat different styles" and weren't able to work through their differences.
Ryan will add the title of CEO and oversee all baseball and business operations for the organization, reporting directly to the team's board of directors.
An investment group headed by Greenberg and Ryan in August beat Mavericks owner Mark Cuban in a dramatic bankruptcy court auction for the purchase of the club.