Rams working to find solution to first-quarter offensive doldrums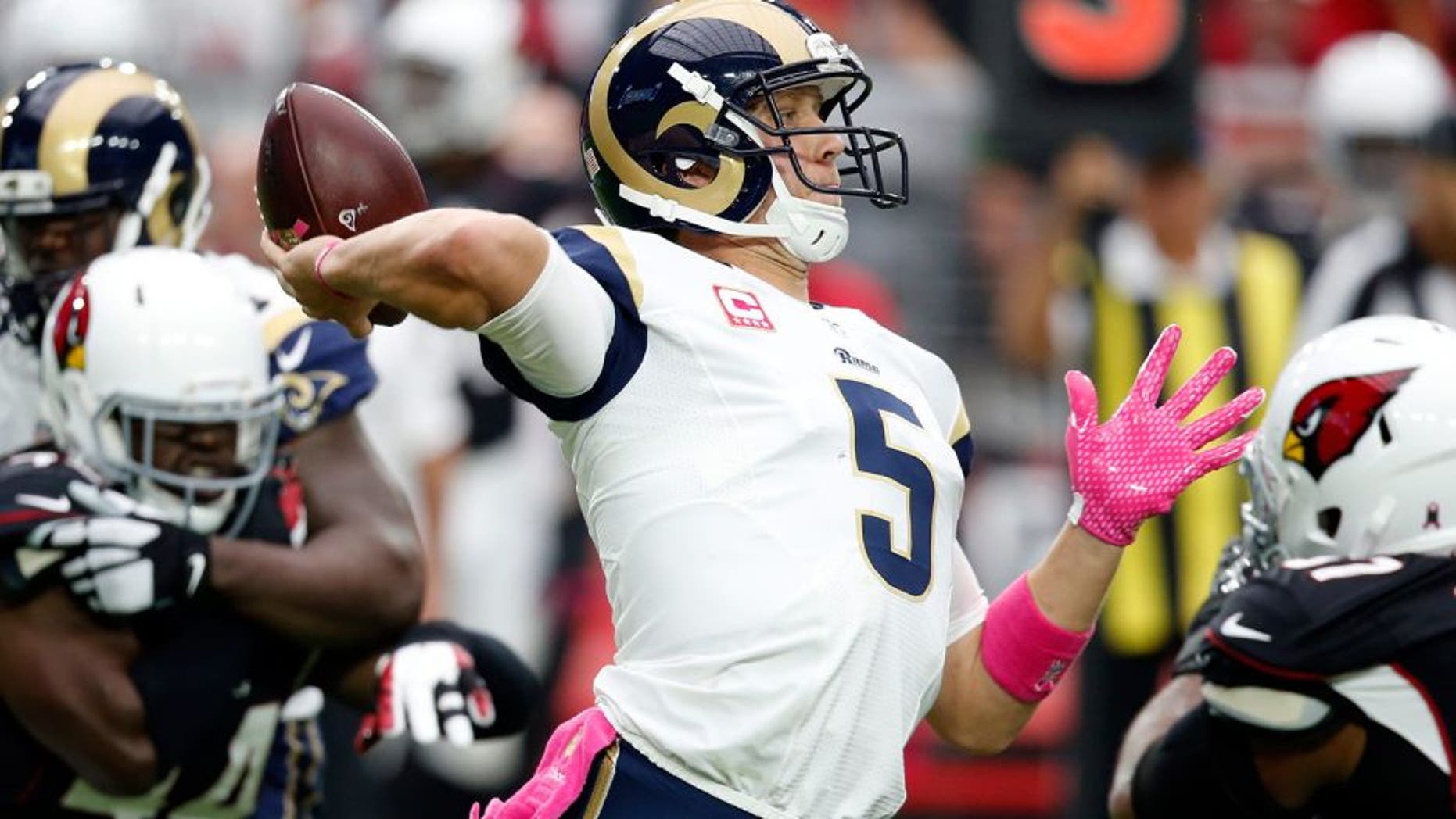 Nick Foles accounted for the Rams' lone first-quarter offensive touchdown in Week 4. Ross D. Franklin AP Photo
With much of the focus on the highly anticipated running back matchup between Adrian Peterson and Todd Gurley, the St. Louis Rams are trying to figure out a way to get off to a faster start.
Despite the presence of Gurley, who has rushed for at least 125 yards in each of his first four starts, the Rams have scored only 19 points in the opening 15 minutes this season. That includes only one offensive touchdown during that span.
"That's something we've talked about this week because you'd like to start fast," St. Louis offensive coordinator Frank Cignetti said Wednesday. "So, you look at the scheme. You look at the personnel. It's something we're evaluating every day."
The Rams' best opening quarter, in terms of points, came in a Week 7 victory over the Cleveland Browns. Yet that game accentuated the ongoing struggles - St. Louis led 10-0 but finished with only three yards of offense in the quarter.
"A lot of times, it does take time for an offense to kind of adjust and see how the defense is playing, and see what they're running," Rams tight end Jared Cook said. "It's just about sustaining drives and starting fast from jump. It's knowing in everybody's mind that lines up out there, we're going to go right down and score."
St. Louis' inability to sustain drives is due in large part to its third-down struggles. The team ranks last in the league in third-down conversions and is a woeful 2-for-21 over the past two games.
"Words can't really describe it," quarterback Nick Foles said when asked how to solve the issues. "I can tell you all of the different things. We have to go out there and do it. It's as simple as that."