Rams' shared stadium with Chargers delayed a year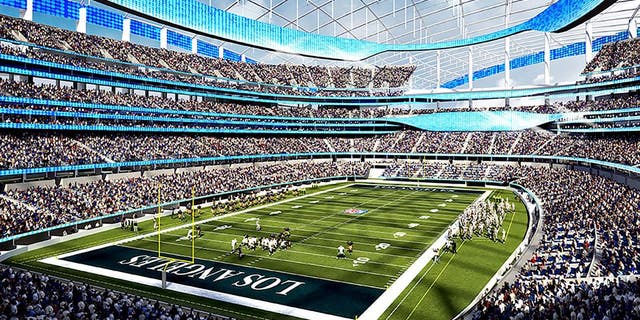 LOS ANGELES (AP) -- The opening date for the $2.6 billion football stadium under construction in Inglewood, California, has been pushed back one year to 2020.
Los Angeles Rams spokesman Artis Twyman confirmed the delay Thursday for the stadium, which will be shared by the NFL's Rams and Los Angeles Chargers.
The stadium was scheduled to open before the 2019 NFL season. It will now open before the 2020 season.
According to the Rams, who are financing the stadium, developers blame the delays on record rains in the Los Angeles area over the past several months. They've hindered the extensive excavation necessary to complete the large project.
The Rams are likely to stay in the Coliseum for the 2019 season. The Chargers will stay at the 30,000-seat StubHub Center in 2019.