Rams hope emphasis on ground game can lead to success in 2015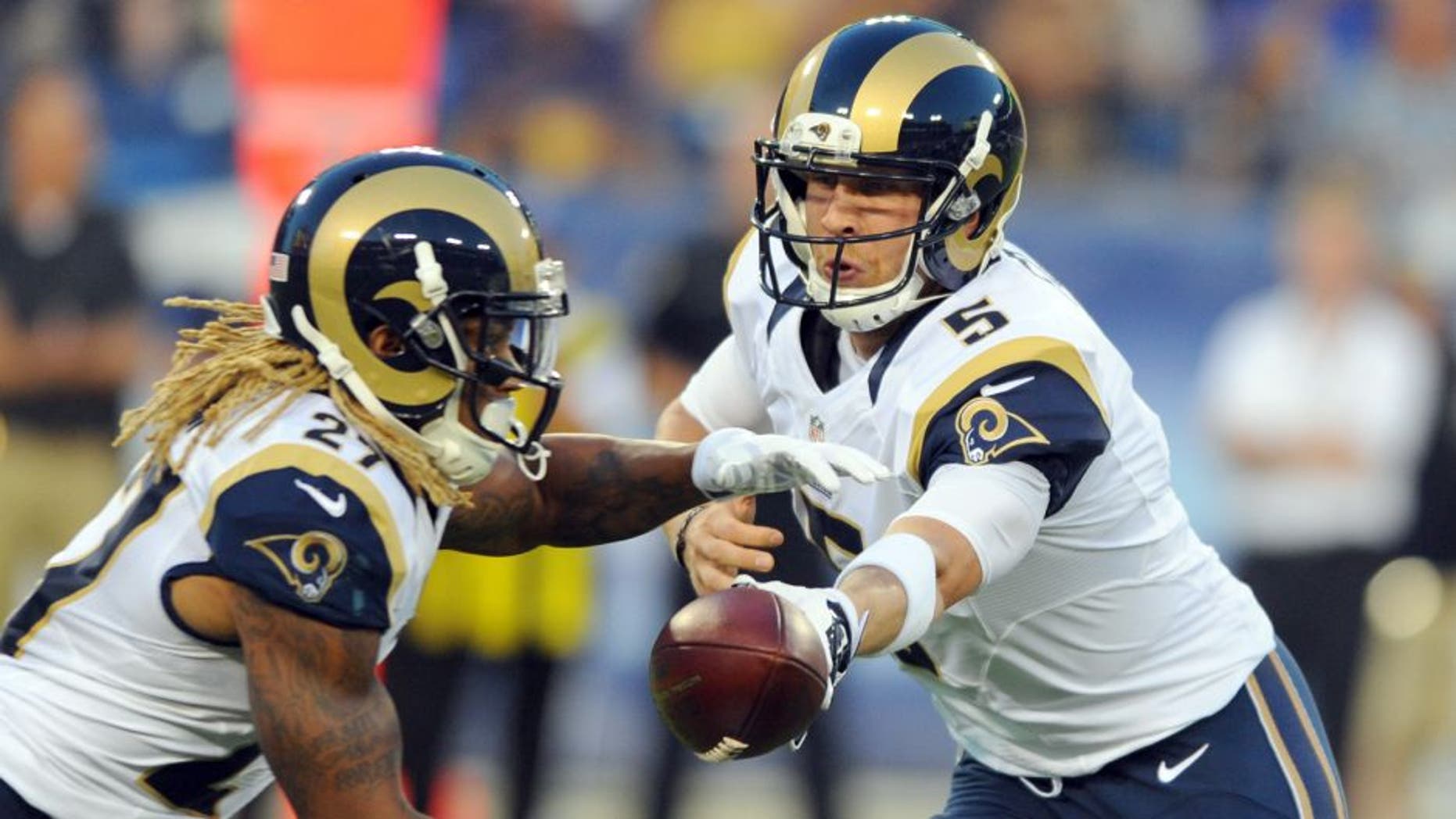 If the offseason was any indication, the Rams offered what teams could expect come fall: an emphasis on the run game.
They drafted Todd Gurley at No. 10 overall, as well as four offensive linemen. The offensive focus emphasized running the ball to control the clock and give Nick Foles time to take shots downfield.
However, the offensive line is a work in progress -- at least to start.
There are sure to be growing pains working in two rookies (Rob Havenstein and Jamon Brown), along with a center with very little experience (Tim Barnes).
Regardless, how the Rams are able to run the ball is at the center of what they want to do each week.
"It's important for everything we do as an offense," Brown said, via ESPN. "Establishing the run early allows us once we get to the pass downs to be able to do what we're trying to do and that's convert those pass downs, those third downs. If we have positive yards on first and second down, it makes it easier for us on third downs. So establishing the run early is going to be very important for us."
(h/t ESPN)