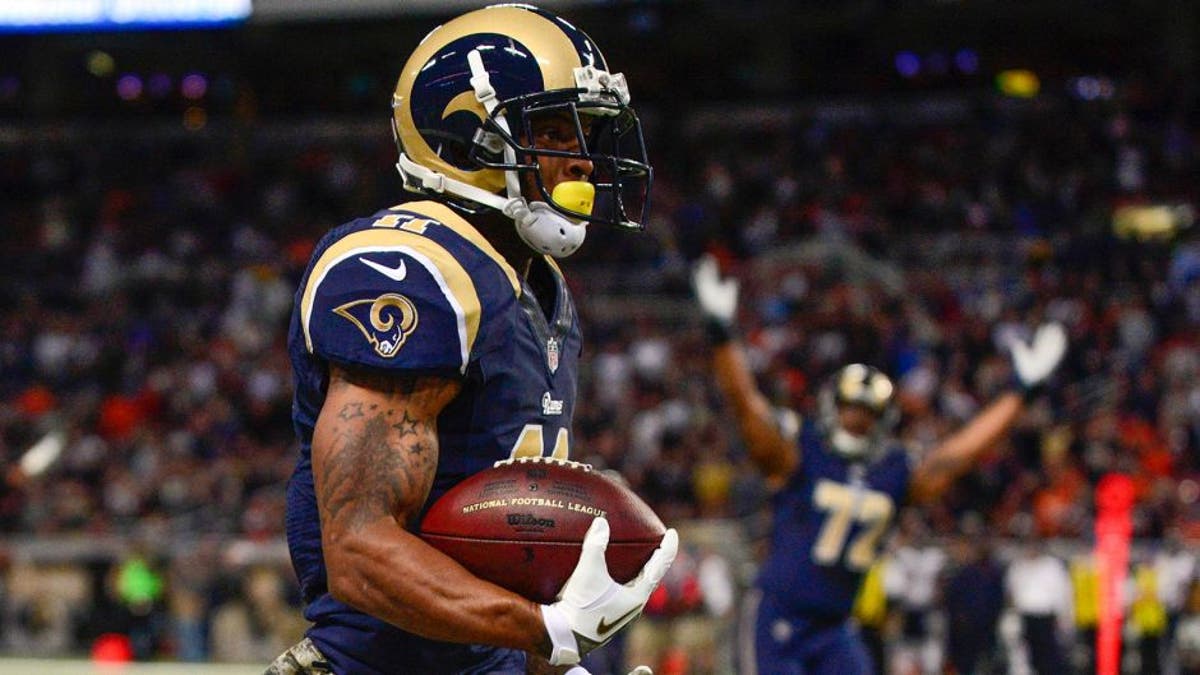 Tavon Austin threw a pair of huge blocks to open holes for rookie running back Todd Gurley on Sunday. Jeff Curry USA TODAY Sports
Few players can match the unique skill set of St. Louis Rams wide receiver Tavon Austin.
That hasn't stopped Rams coach Jeff Fisher from wanting the rest of his receiving corps to emulate an unlikely facet of the 5-foot-8, 176-pound Austin's game - his ability to block downfield.
Austin helped spring rookie Todd Gurley for his second rushing touchdown in the fourth quarter of Sunday's 24-6 win over Cleveland, clearing a path by taking out a Browns defense. He also had a crunching crackback block on a 48-yard run by Gurley in the third quarter.
"I think it's a message to our receivers that they need to learn how to block like Tavon," Fisher said. "Tavon's a good blocker."
Austin, who played with a sore hamstring Sunday, added four receptions for 43 yards and had one carry for 21 yards. He has three touchdown receptions, ran for a score and also brought back a punt for a TD this season.
"We need to get him touches," Fisher said of the team's No. 8 overall draft pick in 2013.. "He's playing good without the ball. He's playing very good without the ball. Now, we have to continue to get the ball in his hand."
MORE NEWS: Want stories delivered to you? Sign up for our NFL newsletters.