Rain forces rare NASCAR doubleheader today at Dover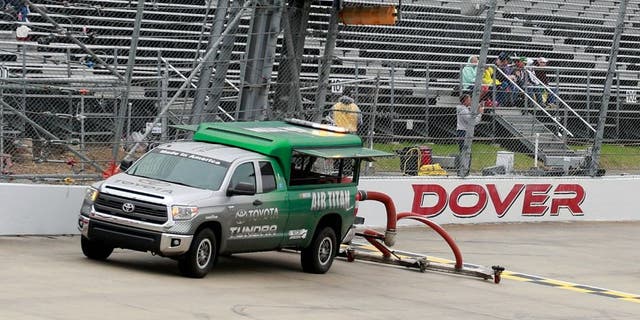 It's doubleheader day at Dover International Speedway, which will host both the NASCAR XFINITY and Sprint Cup Series on Sunday.
The Drive Sober 200 XFINITY race originally slated for Saturday was rained out, so it will start this morning at 10 a.m., with the Citizen Soldier 400 Sprint Cup race going on as previously scheduled at 2 p.m.
Track officials announced that fans can stay and watch both races with a ticket to either one.
The last time NASCAR's top two series ran on the same day at the same track was April 25, 2010 at Talladega Superspeedway. On that day, Kevin Harvick won the Cup race and Brad Keselowski won the XFINITY event.
Delaware has been socked by rain since Tuesday, but the forecast looks good for today, with a probability of precipitation of only 15-20 percent all day long, according to weather.com.
The Citizen Soldier 400 is the first elimination race in the Chase for the NASCAR Sprint Cup. After today's race, the field of eligible championship contenders will be cut from 16 to 12.