Raiders waive goodbye to their slot receiver, cut 13 in total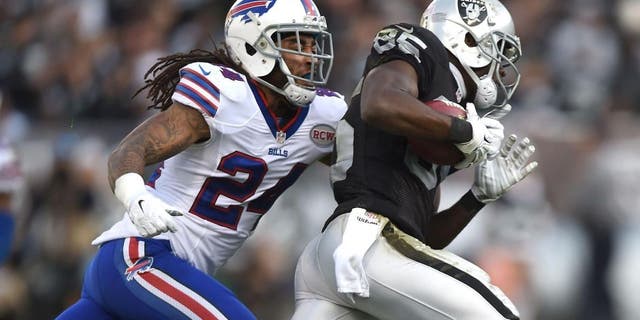 Oakland's roster is a little slimmer today than it was yesterday.
Their cut-downs came at a cost. The Silver and Black bid farewell to Kenbrell Thompkins, who caught 15 balls for them after his acquisition off waivers from the Patriots.
The Raiders' depth at receiver forced such a move. Thompkins can help a team win right now.
Their roster now sits firmly at 75 players. Here are the rest of Tuesday's moves:
WR Kenbrell Thompkins
RB Trent Richardson
QB Cody Fajardo
WR Josh Harper
CB James Dockery
P Steven Clark
CB Rob Daniel
G Lamar Mady
WR Milton Williams III
DB Ras-I Dowling
KR/PR Trindon Holliday
DB Jimmy Hall (waived/injured)
T Menelik Watson (injured reserve).
(h/t ESPN)