Raiders' sack total through two games is absolutely zero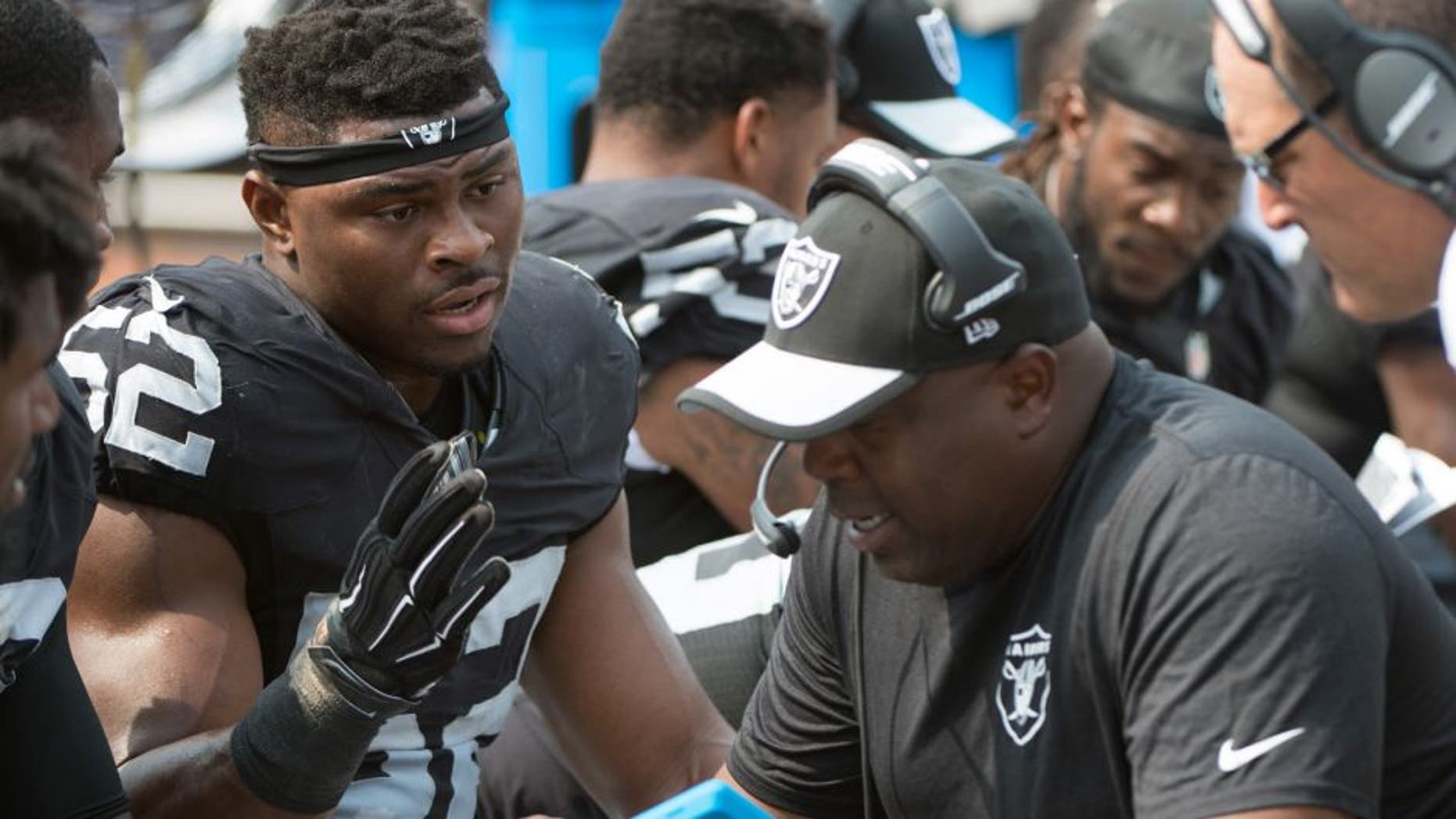 The Oakland A's have as many quarterback sacks this season as the Oakland Raiders do.
That's alarming given new head coach Jack Del Rio's specialty in defense. And it directly correlates to some pretty horrific defensive numbers.
The Silver and Black has surrendered the third-most first downs in football (51) and touchdowns (7). Only the Buccaneers and Bears have had worst defensive production.
It all ties back to Khalil Mack and Co. The defensive line has generated few quarterback pressures through two games -- even when it has help.
Even in victory, that's cause for concern. Mack promises his teammates are taking their lack of production lightly.
"It matters to me," Mack told reporters. "It matters to this team. It matters to this defense. That's one of the things that we have to look at, assess and get better."