Raiders' Murray: Blame me for for this week's loss in Chicago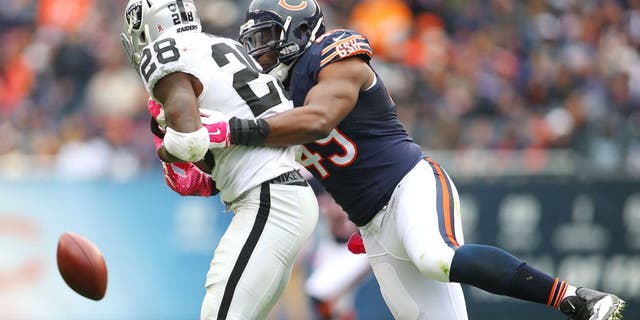 NEWYou can now listen to Fox News articles!
Latavius Murray thinks his Raiders were well on their way to a second road victory.
Then, the young back quite literally fumbled the game away. Murray's two turnovers might've been the difference in what ended up being a last-second loss to the Chicago Bears.
"I think it starts with turnovers," Murray told San Jose Mercury News' Tim Kawakami. "I was the root of two of those, and it's hard to win like that. So that's where it starts."
In the second quarter, Murray bobbled a pass that was picked off by a waiting defender. And in the fourth quarter, he dropped and lost a lateral from Derek Carr.
Both giveaways led to Raiders points. Murray knows why he ended his afternoon on the bench.