Raiders' Del Rio: Pacman Jones went 'over the line'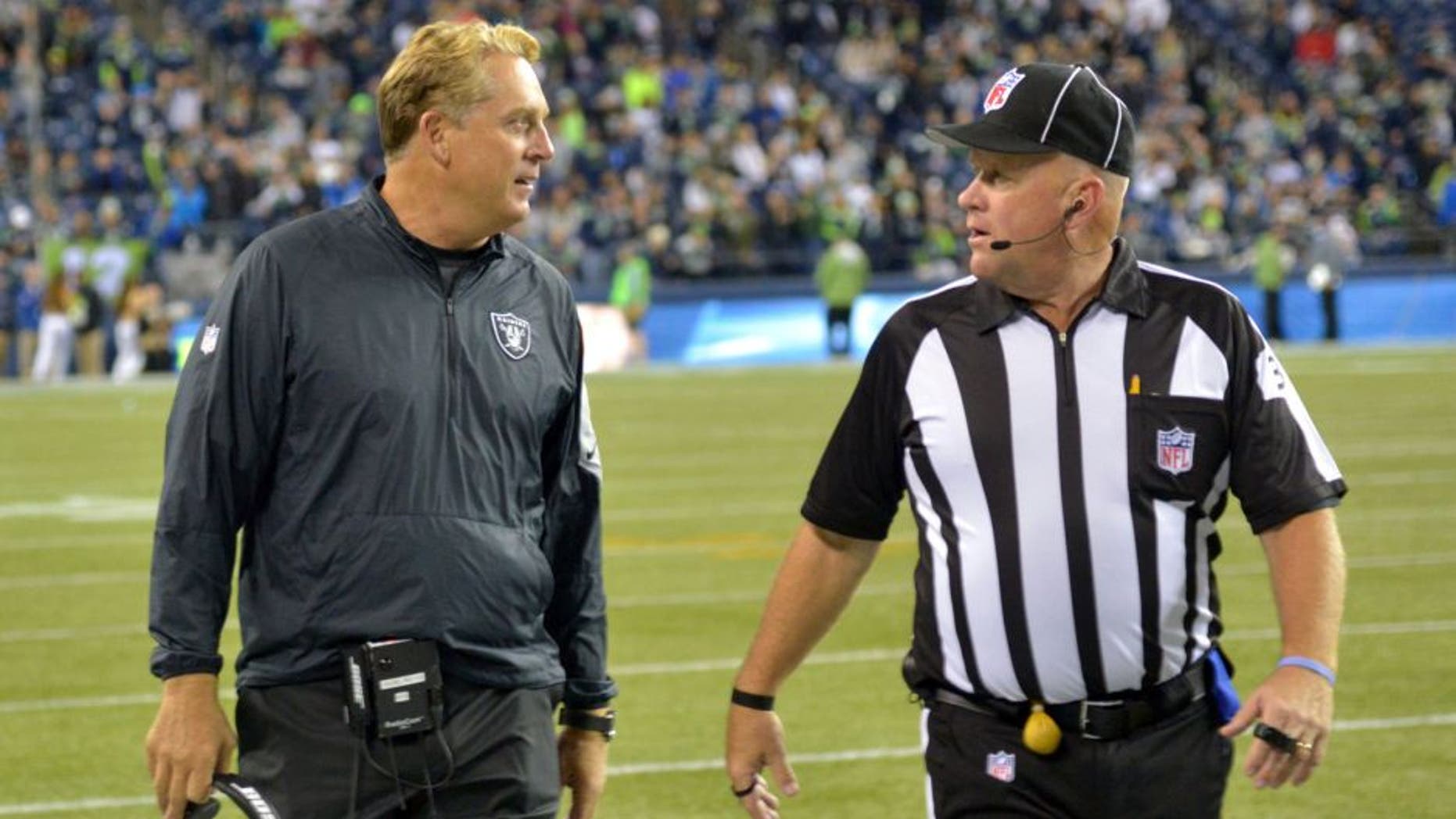 Jack Del Rio couldn't understand why Pacman Jones was allowed to play on.
Jones ripped Amari Cooper's helmet off. Then, he slammed Cooper's face into the helmet with an extended arm -- but received only a 15-yard penalty.
"I really don't understand how that was missed," Del Rio told Jimmy Durkin of the San Jose Mercury News. "There seemed to be enough eyes on the situation. It was right there at the end of the play."
Cooper's blocking might've sparked the issue. A veteran like Jones might've taken exception the rookie's physical play, despite its legality.
Del Rio said he'll submit that "way over the line" play to NFL headquarters for further review. But according to Durkin, Jones isn't expected to receive any kind of suspension for his deeds.
"I haven't heard what it's going to be," Del Rio said. "All I know is we note the fact that it wasn't appropriate and the people that make those decisions can handle that."