Rafael Nadal Sets Eyes on Hard Court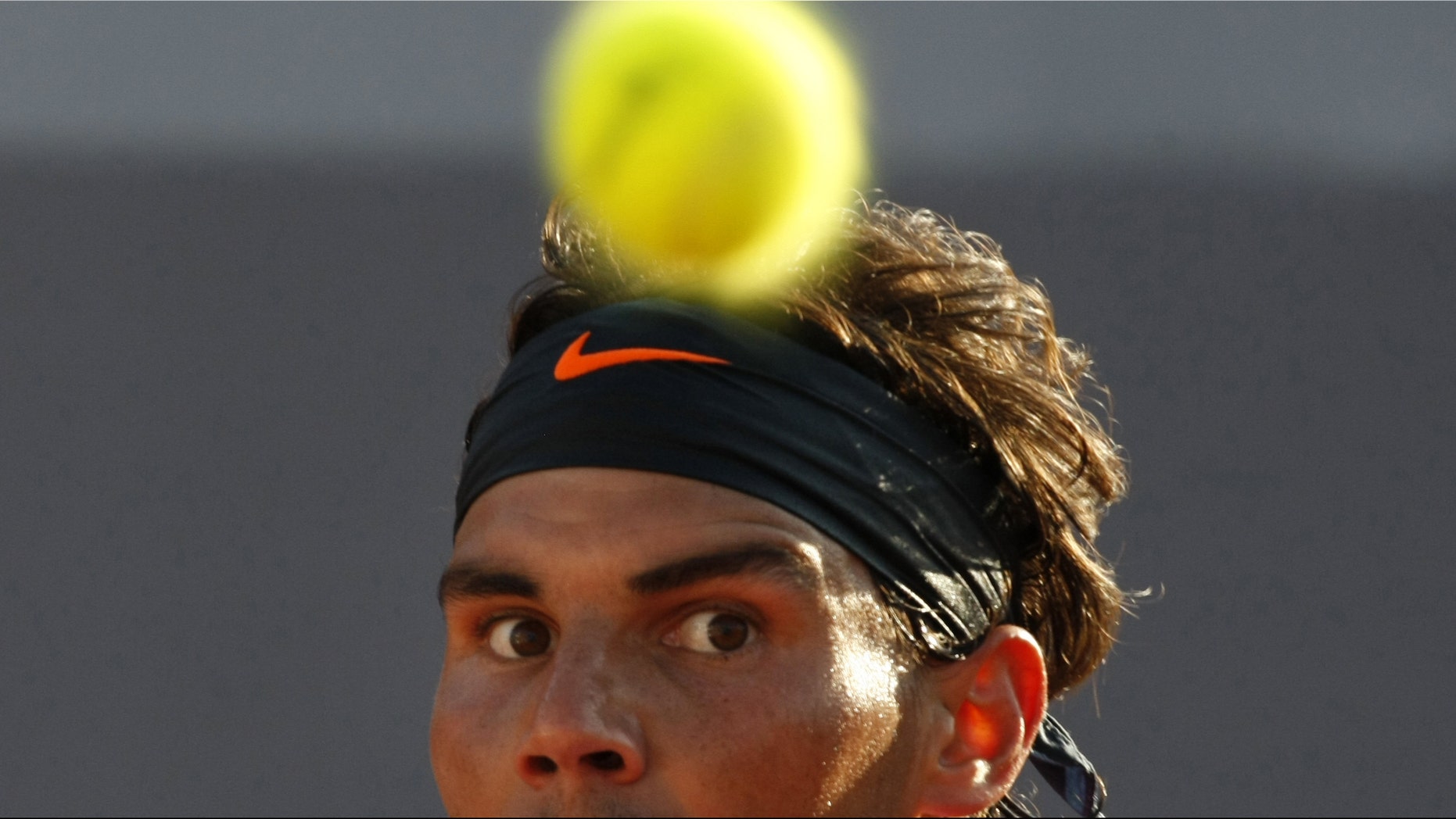 Monday night is the night for Spanish tennis star Rafael Nadal to test his bum knee.
It's just an exhibition game –against Juan Martín del Potro at the Madison Square Garden– so he is not too worried about it. But when the 11-time Grand Slam champion heads to the hard courts for an official match later this week at Indian Wells, he doesn't know how his balky knee will respond.
Just the fact that he's planning to play in California is encouraging for Nadal in his comeback from injury. A week ago, he wasn't sure if his left knee could handle it. Then came his performance at the Mexican Open — capped by a dominating victory over fellow Spaniard David Ferrer, the world's fourth-ranked player, in Saturday's final.
"I started to feel free to run to every ball," Nadal said at a news conference Monday morning, hours before the BNP Paribas Showdown. "That's fantastic for me."
Serena Williams takes on Victoria Azarenka in the earlier match.
Nadal's first three tournaments back after missing seven months have been on clay — the best surface even before the injury for the seven-time French Open champ. The hard courts are far more punishing on his body, and he has talked about perhaps playing on them less.
Still, he'd like to stick with the same full event schedule as in past years. Indian Wells, with an expected field that boasts the top men's players in the world, will help determine whether that is possible.
"That will be a big test for me," Nadal said. "Today I know I can play on clay; that's a very important thing to know for me."
This will be the first event for both the top-ranked Williams and No. 2 Azarenka since they faced off in the Qatar Open final Feb. 17. Azarenka won 7-6 (6), 2-6, 6-3 to snap a 10-match losing streak against Williams, which included the U.S. Open final.
"It's good to have a rivalry but to have two players who really respect each other both on and off the court," Williams said. "I think we have that mutual respect for each other. It's good in women's tennis to have such a great rivalry and two quality female players who can play some pretty good tennis."
Based on reporting by The Associated Press.
Follow us on twitter.com/foxnewslatino
Like us at facebook.com/foxnewslatino