Radisson becomes first company to drop Vikings sponsorship amid abuse cases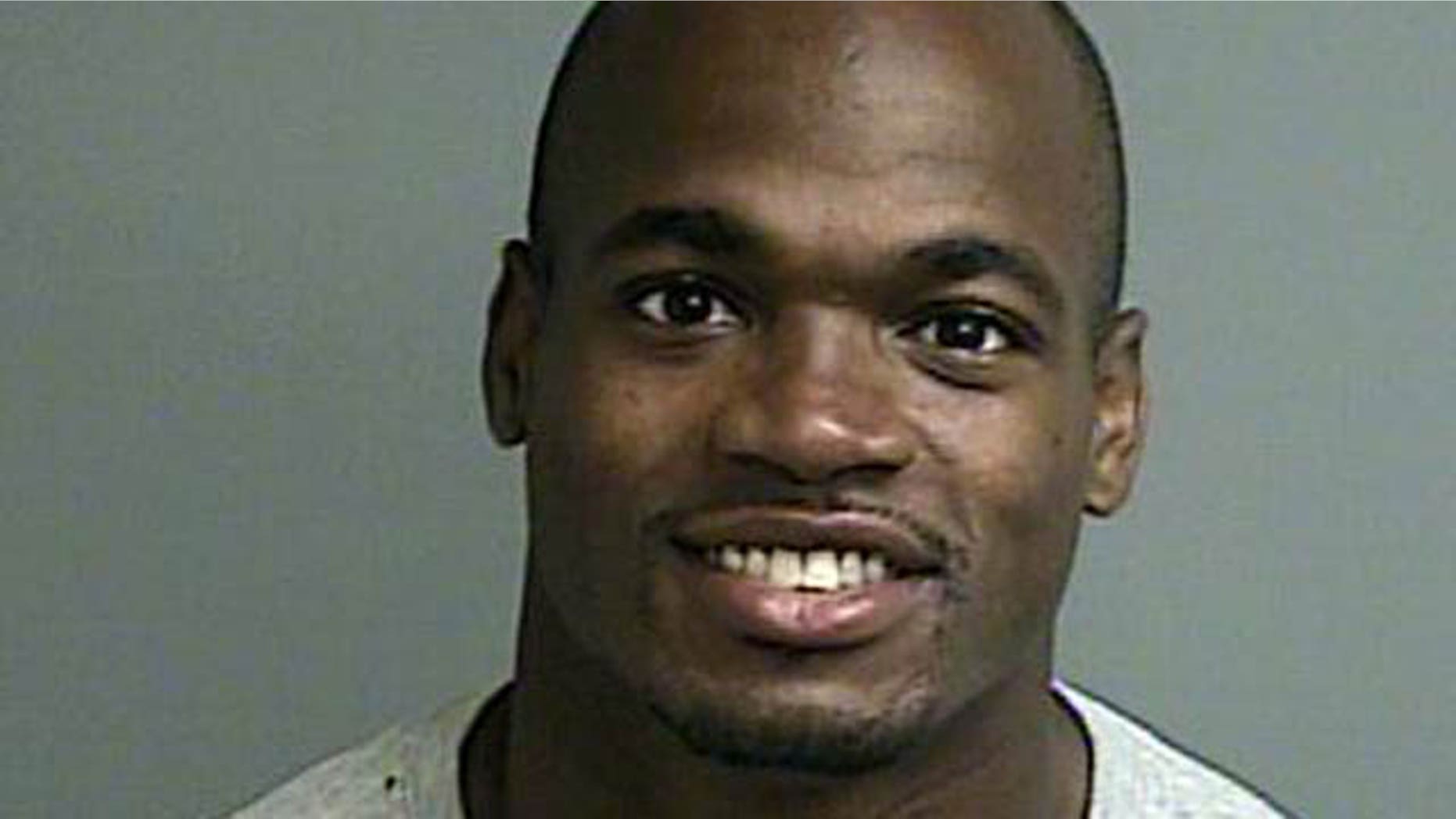 The Radisson hotel chain suspended its sponsorship deal with the Vikings on Monday, becoming the first company to distance itself from the National Football League over its handling of domestic and child abuse cases.
The sponsorship includes a banner placed behind speakers during the team's press conferences in Minneapolis. The announcement came as Adrian Peterson's teammates, including fullback Jerome Fulton, welcomed the former MVP back to team headquarters following allegations of child abuse involving his son.
"Radisson takes this matter very seriously, particularly in light of our long-standing commitment to the protection of children," the hotel chain said in a statement. "We are closely following the situation and, effective immediately, Radisson is suspending its limited sponsorship of the Minnesota Vikings while we evaluate the facts and circumstances."
[pullquote]
Some former players, however, including former Vikings wide receiver Cris Carter and former New Orleans Saint linebacker Scott Fujita, have questioned the team's motives to allow Peterson to rejoin the squad as he insists he's not a child abuser.
"I understand that this is a very difficult thing to handle," Vikings general manager Rick Spielman said. "But we also feel strongly as an organization that this is disciplining a child. Whether it's an abusive situation or not, or whether he went too far disciplining, we feel very strongly that that is the court's decision to make, but we also understand the seriousness of abusing children as well."
Peterson, who was deactivated for the 30-7 loss to the New England Patriots on Sunday, issued a statement through his agency strongly denying he was a child abuser.
"I am someone that disciplined his child and did not intend to cause him any injury," the statement read. "No one can understand the hurt that I feel for my son and for the harm I caused him."
Peterson, 29, faces a charge of reckless or negligent injury to a child, a crime that carries penalties of up to two years and a $10,000 fine. His initial court hearing is scheduled for Oct. 8 in Conroe, Texas.
"I accept the fact that people feel very strongly about this issue and what they think about my conduct," Peterson's statement continued. "Regardless of what others think, however, I love my son very much and I will continue to try to become a better father and person."
Peterson has also been accused of abusing another child in an incident more than a year before the All-Pro was indicted on felony charges last week, a Houston television station reported Monday. KHOU-TV reported that the incident occurred in June 2013, while the boy, then 4 years old, was visiting Peterson from out of state. The station reported that the child suffered a head wound that left a scar above his right eye. The scar was still visible weeks later.
The station also obtained text messages between Peterson and the boy's mother in which Peterson said he had disciplined his son for cursing at a sibling.
"I felt so bad," one of Peterson's messages reportedly read. "But he did it to his self [sic]." Peterson never answers when asked what he hit the child with, but later says, "Be still n take ya whooping he would have saved the scare [scar]. He aight [all right]."
A law enforcement official confirmed to KHOU that authorities had known about the allegations, and the station reported that the mother had filed a report with Child Protective Services. TMZ reported that the CPS investigation determined that the child had sustained the head injury accidentally while Peterson was punishing him and no charges were filed. Texas law permits parents to administer "reasonable punishment" to children.
The team released a statement to NBC Sports' ProFootballTalk.com late Monday confirming that they had known about the 2013 allegation when the decision to reinstate Peterson was made.
"This is not a new allegation; it's one that is unsubstantiated and was shopped around to authorities in two states over a year ago and nothing came of it," Peterson's attorney Rusty Hardin said. "An adult witness adamantly insists Adrian did nothing inappropriate with his son. There is no ongoing or new investigation."
The league has also drawn heavy criticism from its handling of the domestic assault case against former Baltimore Ravens running back Ray Rice, who was accepted into a rehabilitation program after knocking his fiancee unconscious in an Atlantic City casino.
Only 70 of the more than 15,000 domestic violence assault cases adjudicated from 2010 to 2013 in New Jersey's Superior Court were admitted into the pretrial intervention program, according to records obtained by The Associated Press. The program, known as PTI, allows suspects to avoid incarceration and keep their records clean if they meet agreed-upon requirements.
Rice was seen on video released by TMZ Sports punching then-fiancée Janay Rice in the face on Feb. 15 at Revel Casino. The couple has since married.
Rice, who agreed to pay $125 in fines and receive anger management counseling under terms of his PTI, initially was suspended for two games but was released by the Ravens and barred indefinitely by the NFL after the video surfaced and league Commissioner Roger Goodell drew criticism over the earlier punishment.
The Associated Press contributed to this report.