Rachel Robinson joins late husband Jackie Robinson in Baseball Hall of Fame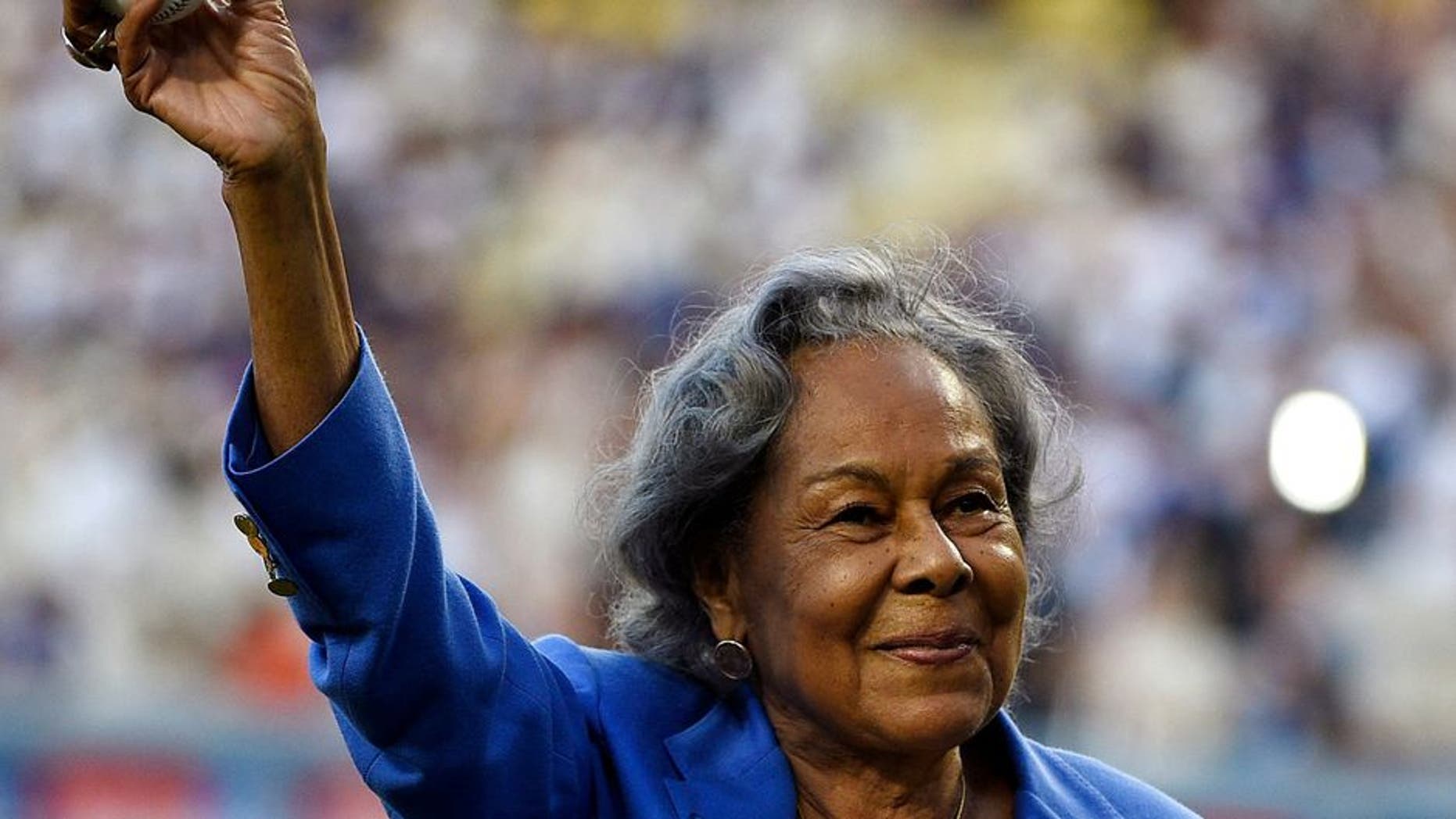 Rachel Robinson will join her late husband in the Baseball Hall of Fame this summer. She will receive the Buck O'Neil Award, it was announced by the Hall on Thursday.
Rachel and Jackie Robinson will become the first husband and wife team in Baseball HOF in Cooperstown.
Per the release:
The Award will be presented to Robinson in Cooperstown at the Awards Presentation on Saturday, July 29, as part of Hall of Fame Weekend 2017. Working with her husband, Jackie Robinson, during their 26-year marriage and after his passing in 1972, Rachel Robinson created the Jackie Robinson Development Corporation, founded to build and manage housing for people of moderate and low incomes. A year later, she formed the Jackie Robinson Foundation, which provides college scholarships and leadership training, and headed the Foundations Board of Directors until stepping down in 1996. A career nurse who worked as a researcher at the Albert Einstein College of Medicines Department of Social and Community Psychiatry, Robinson has received honorary doctorates from nearly a dozen colleges and universities.
Rachel Robinson has worked tirelessly to raise the level of equality not only in baseball, but throughout society, said Hall of Fame Chairman Jane Forbes Clark. Through her grace, dignity and unsurpassed spirit, she continues to show the value, decency and importance of inclusiveness. She personifies the strength and character of Buck ONeil, and on behalf of our Board of Directors, we are very happy and honored to bestow upon her this prestigious award.
I am honored that the Hall of Fame has invited me to receive the Buck ONeil Lifetime Achievement Award, said Robinson. Buck ONeil was such a champion of baseball and the Hall of Fame does an extraordinary job of recognizing individuals who have committed their lives to the great game. I commend Jane Forbes Clark and Jeff Idelson for their leadership and extend my gratitude to the Board of Directors for recognizing me in this way.
AP
Jackie Robinson broke the color barrier in baseball in 1947. He played 10 years with the Brooklyn Dodgers and was inducted into Cooperstown in 1962.