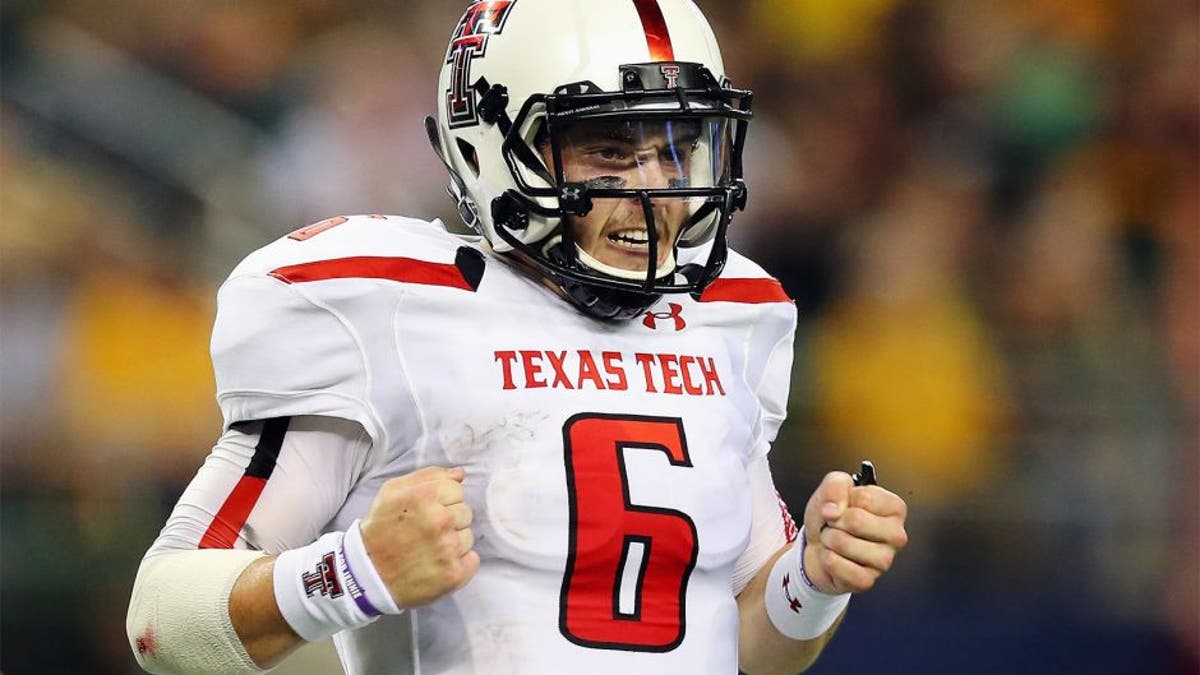 Oklahoma offensive coordinator Lincoln Riley says the quarterbacks have not made it easy on him and coach Bob Stoops.
And that's a good thing.
"They're making it hard on coach Stoops and I and the rest of the staff," Riley told KFOR-TV in Oklahoma City. "They've all improved so much. They've taken the weaknesses that they've had in the spring, and have improved on those and in some cases made those strengths. They're playing well when we get in the team stuff, when we get the reps out there and it's real, real football. They're all producing at a pretty high rate right now."
Stoops has said the quarterback race is even and either Trevor Knight, Baker Mayfield or Cody Thomas will be named starter, but maybe not until right before OU kicks off against Akron on Sept. 5.
(H/T KFOR-TV)