Protesters gather outside arena as Cavaliers host Israeli team Maccabi Tel Aviv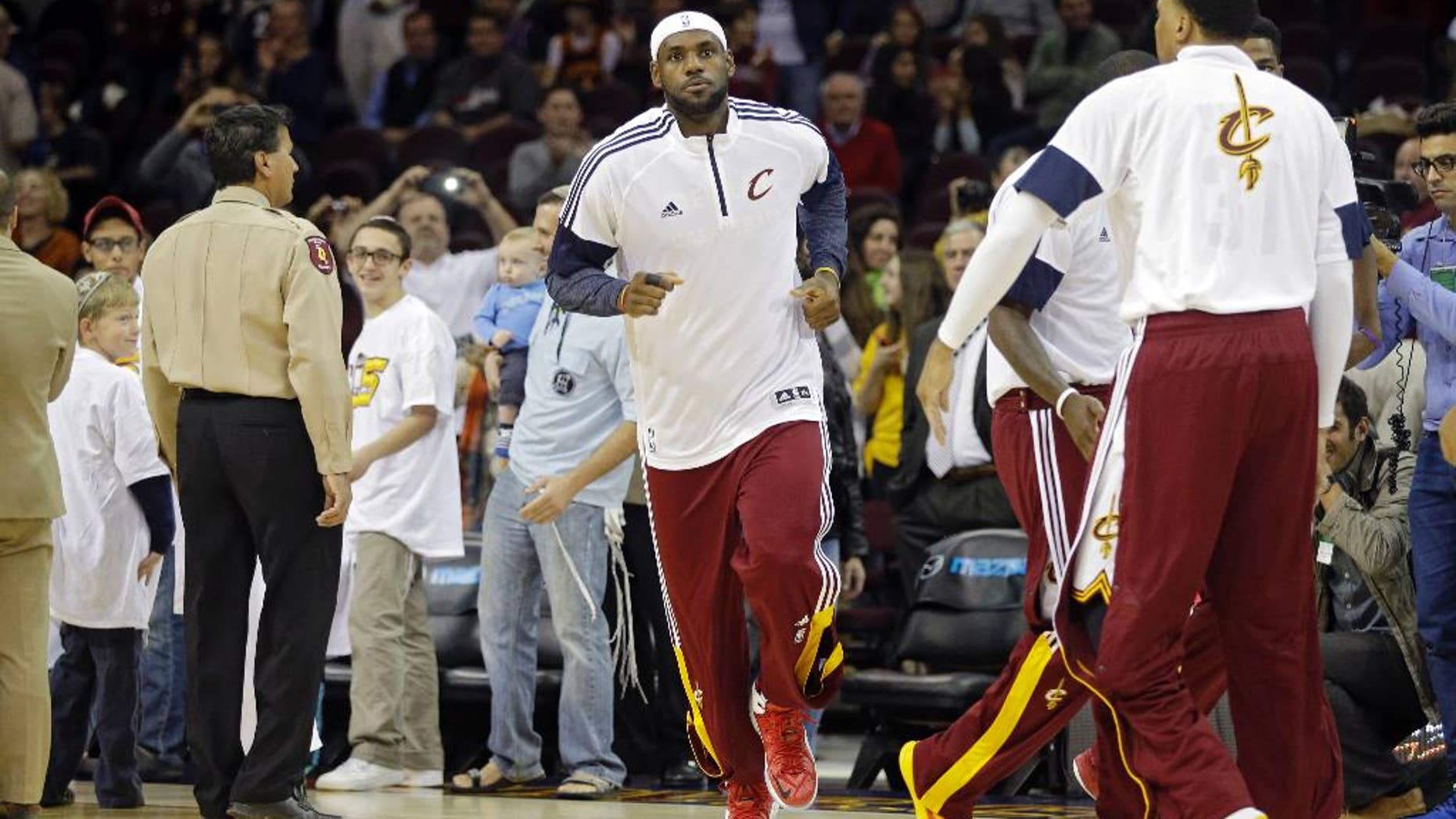 CLEVELAND – Several dozen anti-Israel protesters, many of them waving Palestine flags, gathered outside Quicken Loans Arena before the Cavaliers hosted Maccabi Tel Aviv.
Holding signs that read: "Hold Israel Accountable" and "Boycott Israel," the protesters peacefully chanted behind barricades set up across the street from the downtown arena. Cleveland police, including several on mounted horseback, kept a watchful eye as fans made their way into the building Sunday for Cleveland's first exhibition game.
First-year Cavs coach David Blatt spent six seasons coaching Maccabi Tel Aviv, which won the Euroleague championship last year.
Before the game, superstar LeBron James said he was looking forward to the matchup with Maccabi. James chuckled when he was asked about his impressions of Blatt, telling Israeli reporters, "you guys know the coach better than I do. I've only known him for a couple weeks."
Maccabi plays in Brooklyn on Tuesday.