Prosthetic doesn't stop cheerleader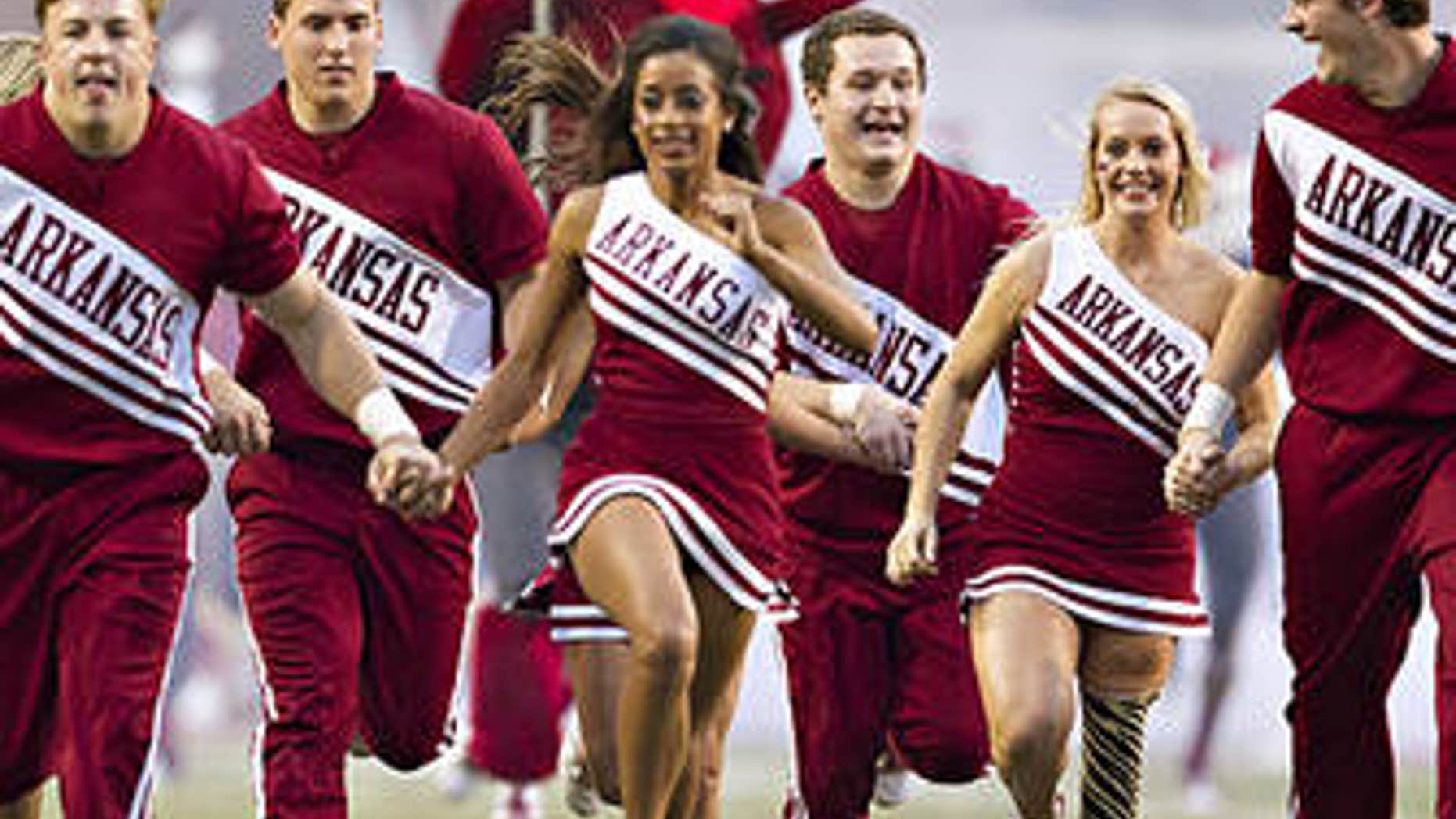 Patience Beard is a cheerleader at the University of Arkansas, and she does pretty much everything her teammates do to motivate the Razorbacks and pump up their fans during football games -- tumbling, dancing, leg kicks, lifts, the whole gamut.
But unlike the rest of the squad, Beard does them with a prosthetic leg.
Diagnosed with proximal femoral focal deficiency as an infant, Beard had part of her left leg amputated when she was 9 months old. She started gymnastics when she was 4 and took up cheerleading in seventh grade, and now you can't miss her, rocking a zebra-print prosthetic on the sideline.
Jean Nail, the longtime spirit coordinator at Arkansas, told Yahoo! Sports last year that she gave "no special consideration" to Beard on account of her disability and said Beard had to be able to execute all of the same stunts her teammates did to make the team.
Once Beard proved she could do that, however, the inspirational aspect of her presence on the sideline became an added bonus. "She's the kind of person we want," Nail told Yahoo. "She's a good role model. And she's absolutely qualified."
These days, Beard finds that that her own confidence is rubbing off on her teammates.
"Girls on the team always have body image issues. -- it's everywhere," she told HooplaHa in the feature above. "Every single day you can wake up and say, 'Ugh, I don't like that about myself,' but the fact is, you can't change it, so own it. Being able to inspire people is just something I've always wanted to do."
Added Beard: "As a kid, obviously we all want to be normal, which, you have to set your own standards of what normal is. I had a point in my life where I worried what other people thought about me, and it was weird because looking back on that now, it's like, 'What was I thinking?'
"This is just who I am, and even today I forget. I forget all the time that I'm different, until someone is like, 'Hey, you have a zebra leg, why?'"