Preview: Marlins seek series split vs. Cubs with Volquez on mound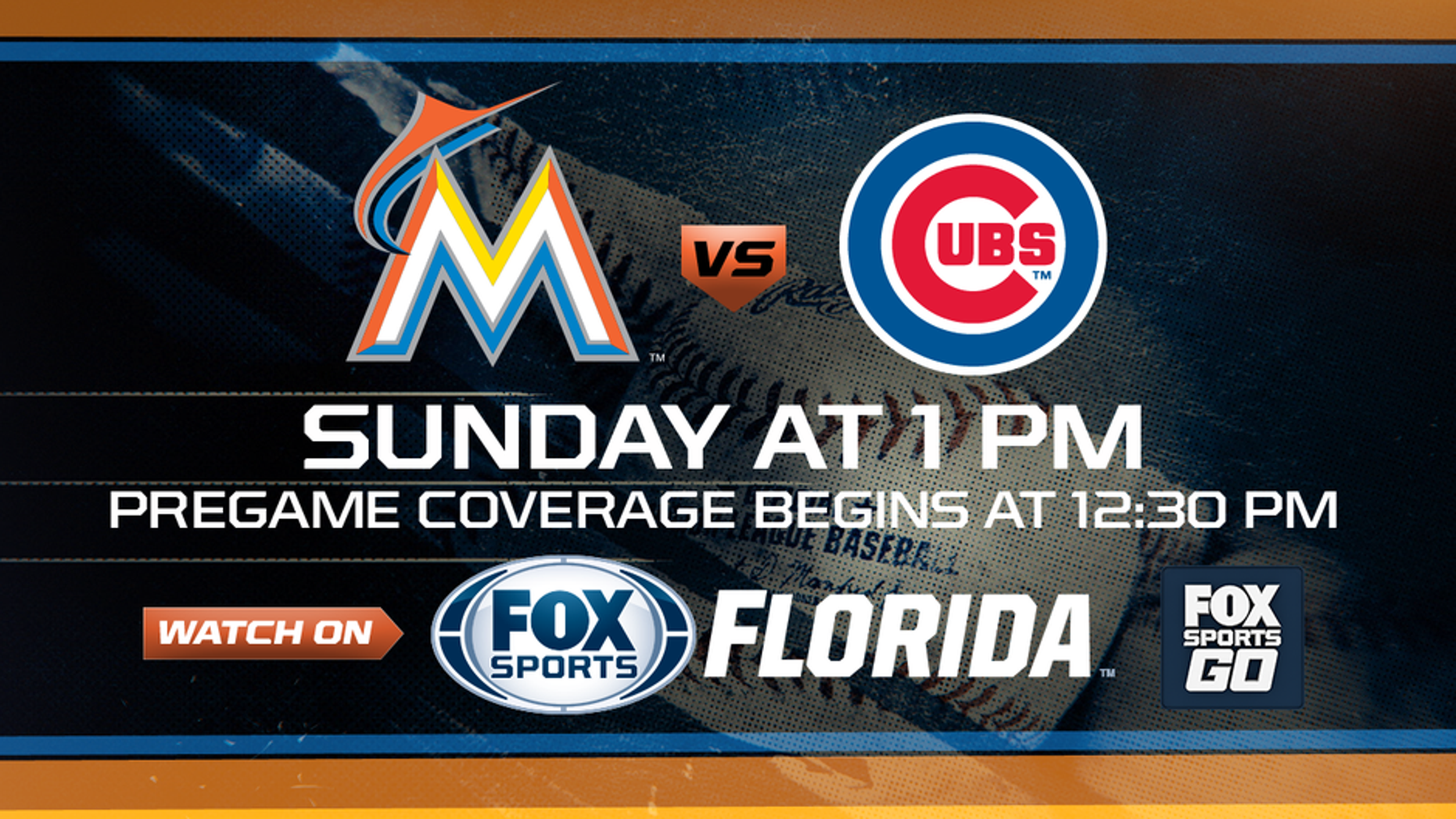 TV: FOX Sports Florida
TIME: Pregame coverage begins at 12:30 p.m.
MIAMI -- There are four games left, but it's already been quite an eventful homestand for the Miami Marlins.
The 10-game run, which ends Thursday against the New York Mets, has brought or will bring three teams that made the National League playoffs last year to Marlins Park.
First, Miami took two of three from the Washington Nationals. The Marlins won one game in which they trailed 6-0 and rallied to win the series after Max Scherzer had allowed no hits through 7 1/3 innnigs.
On Sunday, the Marlins (33-40) will conclude a four-game set against the Chicago Cubs (38-36). Miami trails the series 2-1.
Off the field, the Marlins have also made news, signing their top three draft picks. They brought them to Marlins Park this weekend so that they could meet the media, and one of them -- third baseman Joe Dunand -- also brought a rather famous relative.
Dunand's uncle is the talented and controversial Alex Rodriguez, who was elated to be on the scene.
"I can't believe I'm watching him with a major league uniform on," Rodriguez said of Dunand, who was a shortstop at North Carolina State. "This is such a special day for him.
"We're so proud of him. This is the American dream. To get drafted by your hometown team -- it doesn't get much better than that."
As for the current Marlins, they will turn to veteran right-hander Edinson Volquez on Sunday.
The Cubs will throw left-hander Mike Montgomery (1-3, 2.26 ERA), who makes his fourth start of the season having entered the rotation June 8 when Kyle Hendricks went on the disabled list.
Montgomery's most recent start was his best when he allowed three hits in six scoreless innings against the San Diego Padres. Batters are hitting .212 against Montgomery, who had a save in his only appearance against the Marlins. In that game, June 5 at Chicago, he pitched 3 1/3 scoreless innings.
Volquez (3-8, 4.19) will make his 15th start of the season. He had a seven-game losing streak to start the year followed by a three-game win streak that included a no-hitter and then another loss.
Part of his problem has been control as he's walked 44 in 77 1/3 innings.
Volquez should feel comfortable against the Cubs. In his career, he is 7-0 with a 3.06 ERA in 12 games (11 starts) against Chicago.
Volquez will likely be facing red-hot Cubs first baseman Anthony Rizzo, who was given a rest Saturday. Since May 7, Rizzo has a .435 on-base percentage, the third-best mark in the majors during that span.
Lately, Rizzo has been used as the leadoff batter. That's an unusual move by manager Joe Maddon considering Rizzo's substantial power.
But Rizzo doesn't mind.
"As long as we're winning," Rizzo said, "I don't care where I'm hitting."