Preview: Chris Archer gets the call as Rays welcome Orioles to town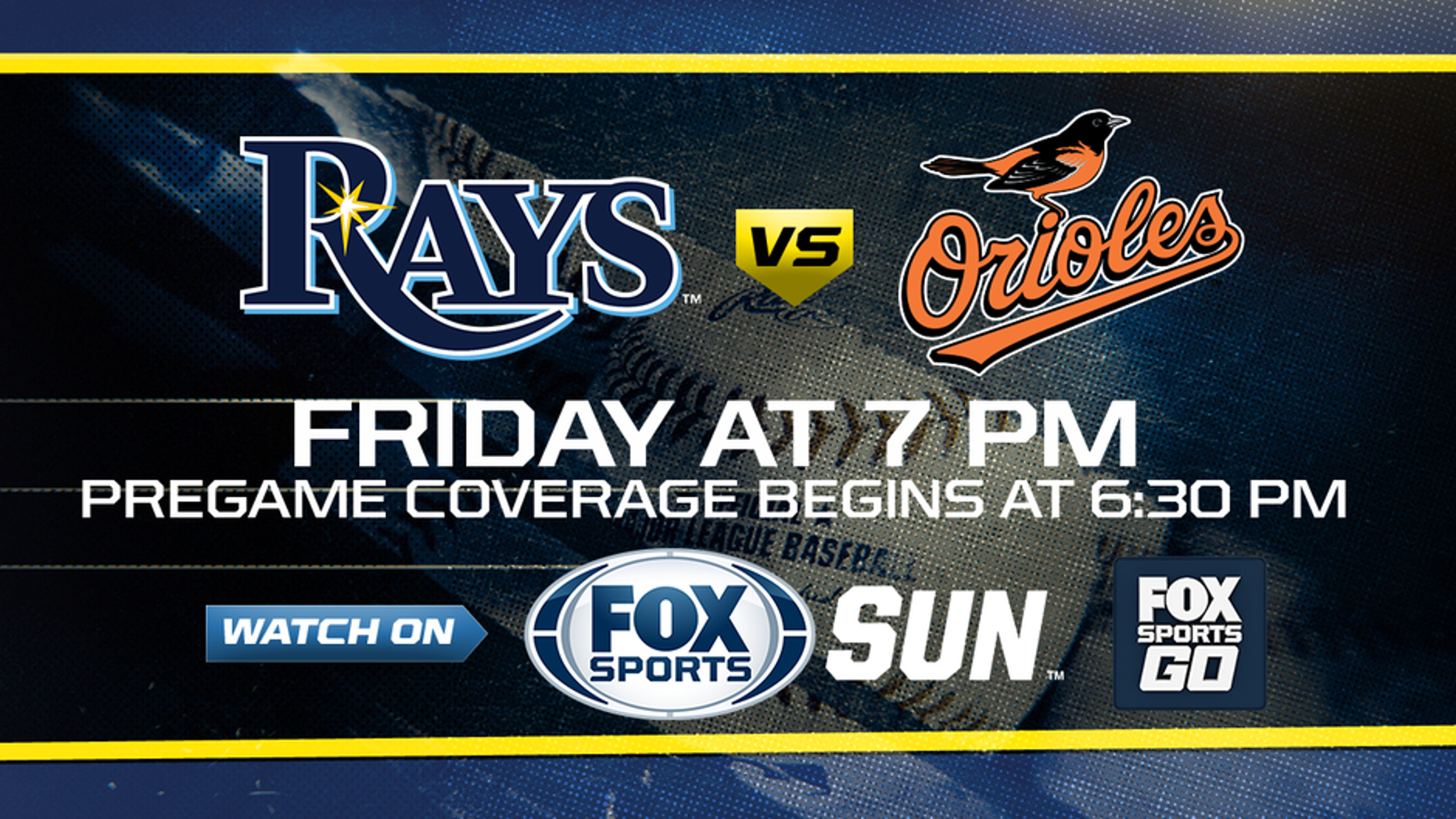 TV: FOX Sports Sun
TIME: Pregame coverage begins at 6:30 p.m.
ST. PETERSBURG, Fla. -- A win in Friday's series opener against the Baltimore Orioles would put the Tampa Bay Rays at four games over .500 for the first time since July 2015, and it's a surprising assortment of replacement players that is helping the Rays find their way.
In a series win against Cincinnati, key hits came from Trevor Plouffe -- acquired last week from the Athletics -- and Taylor Featherston, acquired for cash from the Phillies.
Plouffe, hitting .214 with Oakland, had hits in all three games against the Reds, including his first home run with the Rays. Featherston, a career .156 hitter when the Rays got him, reached base three times in Tuesday's victory and homered Wednesday.
"I'm just trying to help the team win," said Plouffe, who played first base, third base and designated hitter in his first three games with the Rays. "It means a lot. I want to contribute any way I can to get wins. So far, so good."
The Rays took two of three from the Reds and have won nine of their last 12 at home, and they'll get three more this weekend against an Orioles team that has lost three of four, including a 6-3 setback to the Indians on Thursday night.
As they try to sustain their success -- they'd have the second wild card in a logjammed American League right now -- the Rays are being careful to give key players off. Even knowing they had Thursday off, they won Wednesday without third baseman Evan Longoria, outfielder Colby Rasmus and shortstop Tim Beckham, resting all three and getting production from their all-but-unknown replacements.
"I know Longo wasn't very happy about not playing," said manager Kevin Cash, who got at least one hit from all nine starters Wednesday. "I don't blame him. That's what good teams do. They rally around the lineup a little bit and everybody seemed to really contribute offensively."
The Rays lost centerfielder Kevin Kiermaier to a hip injury that will sideline him another month or more, but have gotten good production from Mallex Smith, who has a 12-game hitting streak and is one off the team lead with nine steals (Kiermaier).
In Baltimore (35-37), Tampa Bay (39-36) faces a division rival that has struggled of late -- the Orioles have allowed at least five runs in 19 straight games, one short of the all-time major league record set by the Philadelphia Phillies in 1924.
The teams have only met three times as the halfway point of the season nears, but will play a pair of three-games series in the next nine games, also meeting for seven of their final 10 games of the season.
"It's frustrating not to win," bench coach John Russell said Thursday, filling in while Buck Showalter went home to Texas for the birth of his first grandchild. "Guys don't like it. But our club has been very resilient over the last few years, and I haven't seen a lot of difference in how resilient they are. … These guys come out with a good attitude every day and go out and try to win the game."
The Rays send Chris Archer (5-4, 3.75 ERA) to the mound. The right-hander gave up five earned runs in 6 2/3 innings against the Orioles earlier this season.
Baltimore answers with right-hander Ubaldo Jimenez (2-2, 6.25 ERA). Tampa Bay has the AL's second-best record against right-handed starters this season at 30-20 with Houston 40-15.