Preview: Brewers vs. Rockies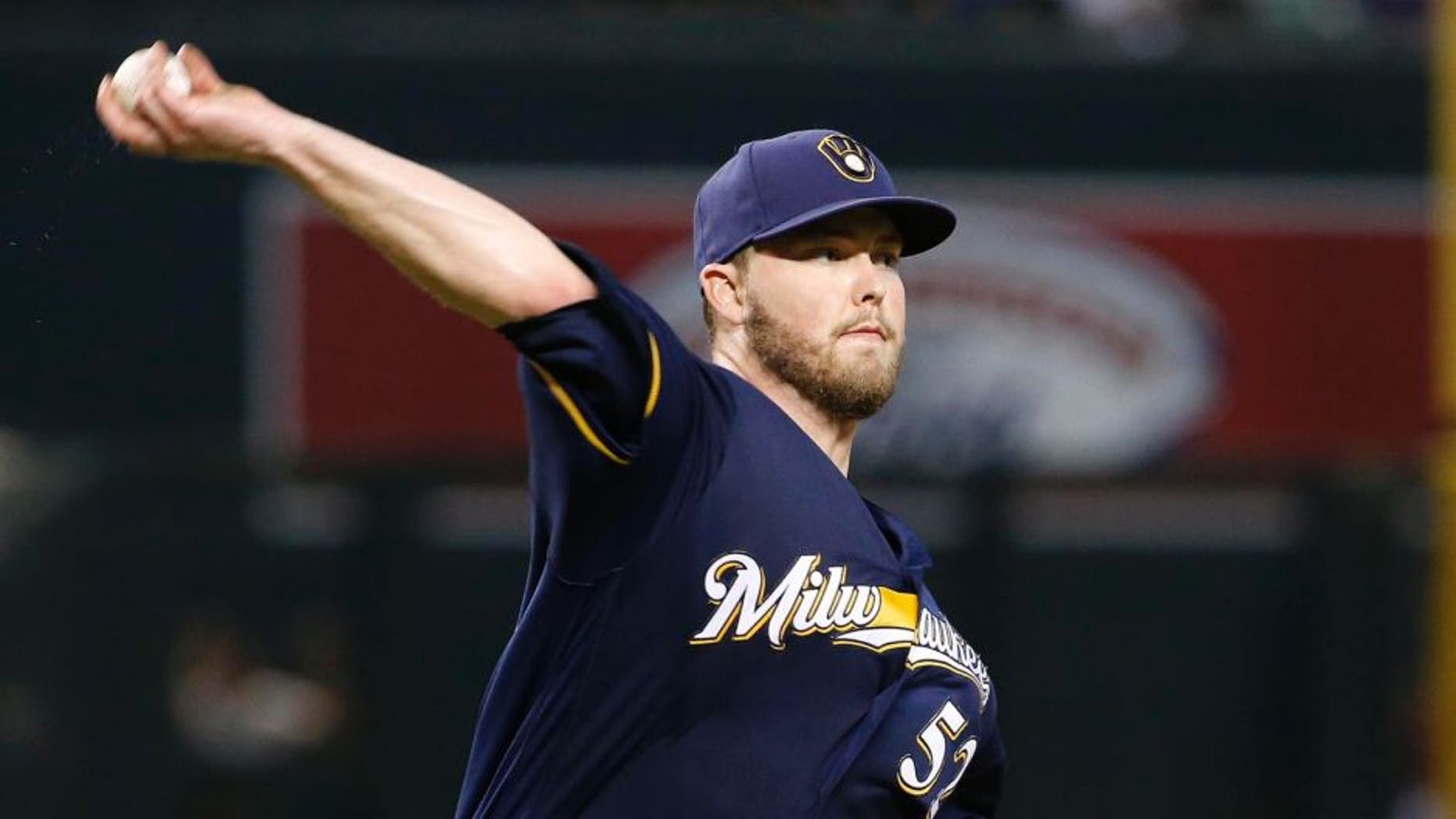 MILWAUKEE -- A two-run home run from Chris Carter and a Scooter Gennett RBI single spared the Milwaukee Brewers from the first 0-7 road trip in franchise history.
The squad now returns home to Miller Park looking to turn things around against the Colorado Rockers in the opener of a three-game series.
Jimmy Nelson gets the start for Milwaukee, still looking to find the form that made him one of the best young pitchers in the National League to start the season.
Nelson went 5-3 with a 2.88 ERA through his first 11 starts but has been a mess since, going 1-10 with a 5.79 ERA and has taken the loss in each of his last six starts, with an 8.04 ERA during that stretch.
"It's going to fall into place. Things are going to get back on track," Nelson said. "I feel like I've actually been making more quality pitches, maybe just as much or more than I was in the first month of the season when I was throwing really well. I caught some good breaks early in the season.
"I actually feel like I'm a little more polished now than I was then, as far as some of the things I'm doing. That's part of the crazy game that it is."
Nelson was tagged for six earned runs in three of his previous four outings, including his last time out when he lasted just five innings in a 6-1 loss to the Chicago Cubs at Wrigely Field on Aug. 17.
He allowed five runs in the first inning in that last start -- including a home run to Jorge Soler -- but settled down after that.
"Really, the first inning he was able to get to two strikes and he just couldn't put away the hitter," Brewers manager Craig Counsell said. "You've got to give them some credit for fouling off some pitches and getting back into counts. I thought his execution certainly went down with two strikes; he just didn't make pitches with two strikes to finish the hitters off."
The Rockies will turn to right-hander Chad Bettis, whose last start was cut short after just three innings because of a rain delay.
Six of his seven previous outings, though, were quality starts, going 4-0 with a 3.98 ERA during that stretch.
"Chad is doing what he does well, and that's using all of his pitches and commanding his fastball," Rockies manager Walt Weiss said. "When he gets separation between his pitches, he's very effective."
Bettis, in his fourth season with the Rockies, says there's nothing special to his recent success.
"I'm in a really good spot right now, physically, emotionally and mentally," Bettis said. "I just want to keep rolling."
Bettis is facing Milwaukee for the second time in his career. He held the Brewers to a run over 6 1/3 innings in a 2015 start.
Colorado, which has yet to face the Brewers this season, has won four of its last five, including an 11-4 victory Sunday against the Cubs at Wrigley Field.