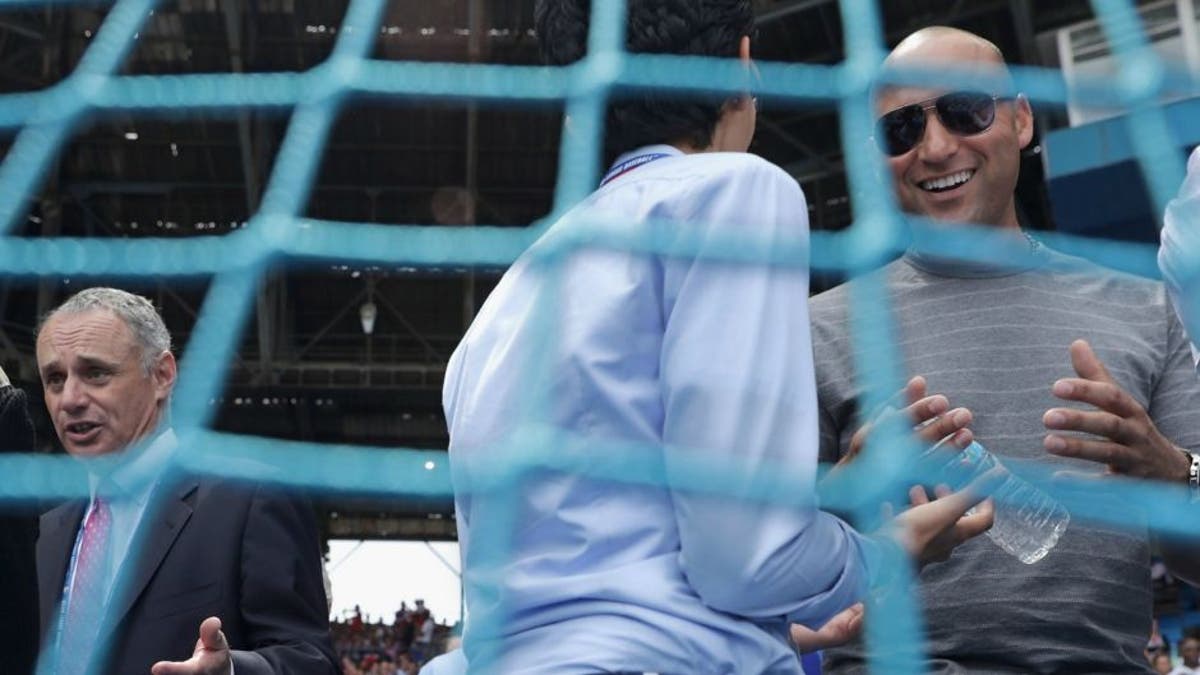 The odds of the President of the United States and the former captain of the New York Yankees sharing a laugh at a baseball game in Cuba were astronomical a couple of years ago.
But that actually happened Tuesday.
President Obama and Jeter visited before the Tampa Bay Rays took on Cuba in the historic exhibition.
Not sure whether they were discussing baseball, politics or cigars.
But here's proof that annoying baseball "traditions" honor no international boundaries: