Pocono Raceway introduces rain postponement refund policy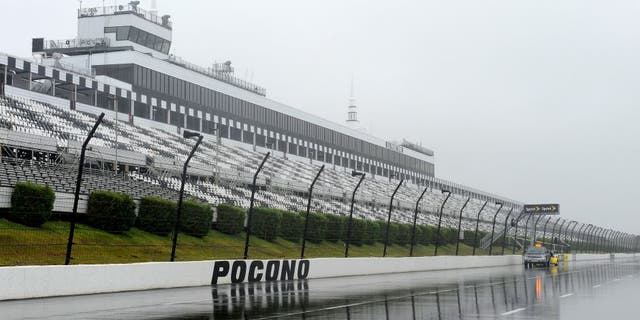 In August, Chris Buescher won the Pennsylvania 400 at Pocono Raceway on Monday after there was a rain delay that postponed the event from its scheduled time on Sunday.
Many fans felt like they lost out if they couldn't stick around in the Pocono mountains for the Monday race. Now they won't have to worry if that happens again.
Pocono Raceway announced that they are instituting a "worry-free weather guarantee" that will allow any race fans who bought tickets directly from the track for any of their Sunday races that are postponed due to rain, that they will be reimbursed at face value if they can't attend the rescheduled event.
Check out this link for all of the facts and information about the new policy at the Tricky Triangle.
Dale Earnhardt, Jr. seems to be fully behind this idea and we are too. Kudos, Pocono.