Playoffs, bowls, jobs at risk when Michigan and Ohio State meet in The Game for 111th time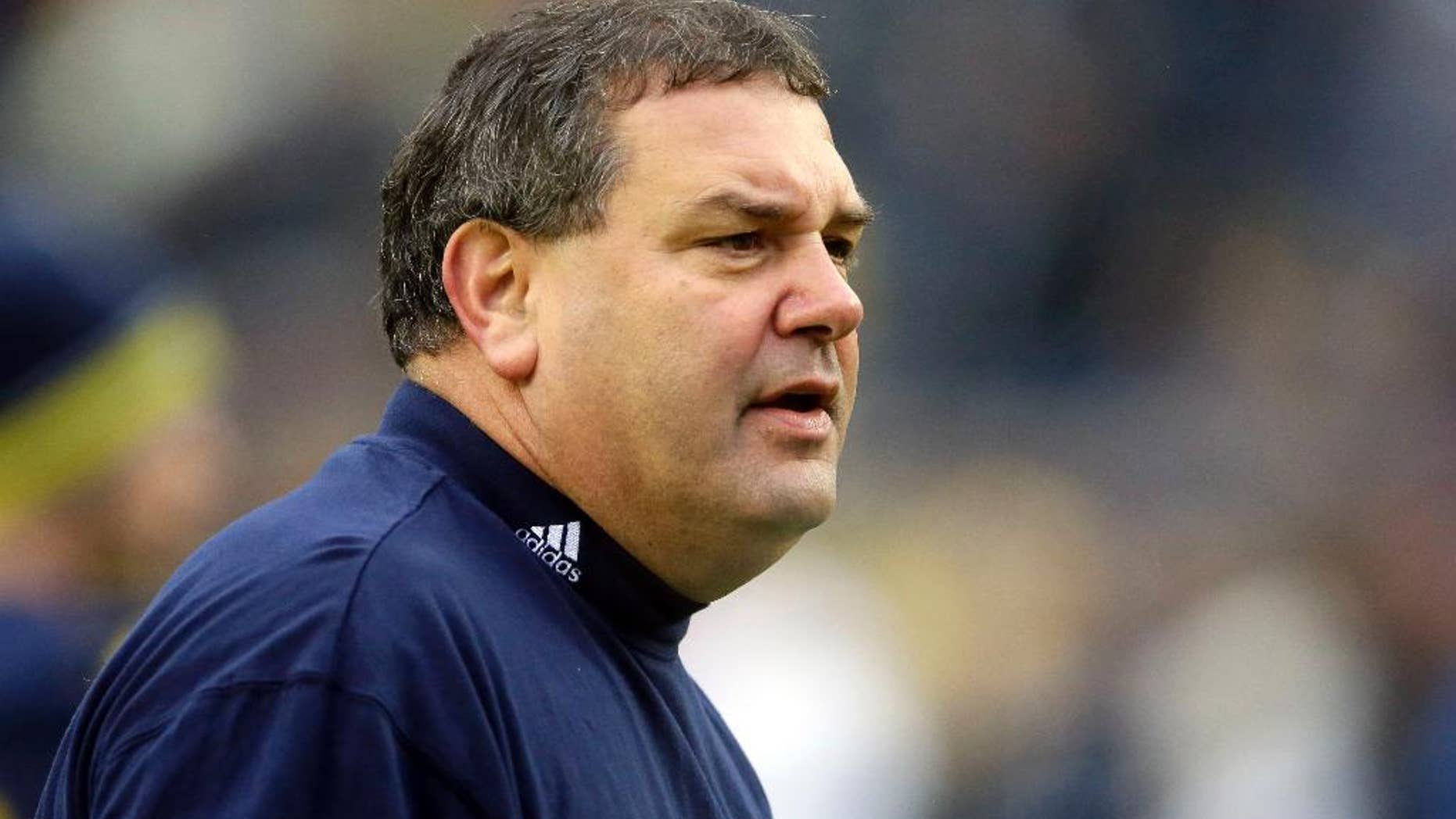 COLUMBUS, Ohio – While everyone talks about his job security, Michigan's Brady Hoke refuses to get caught up in the speculation.
Hoke batted aside questions about his future with the Wolverines and instead spoke mainly about his team's preparation for its annual grudge match with Ohio State on Saturday.
The familiar foes meet for the 111th time. The No. 7 Buckeyes (10-1, 7-0 Big Ten, No. 6 CFP) have clinched a spot in the conference title game but their hopes of making the four-team national playoffs also might be affected by the battle with their chief rivals.
The stakes are much, much different for the Wolverines.
Michigan (5-6, 3-4) needs a win just to be bowl eligible, in addition to momentarily quieting the talk about Hoke's future.