Plaxico Burress Joins New York Jets, Teams with Mark Sanchez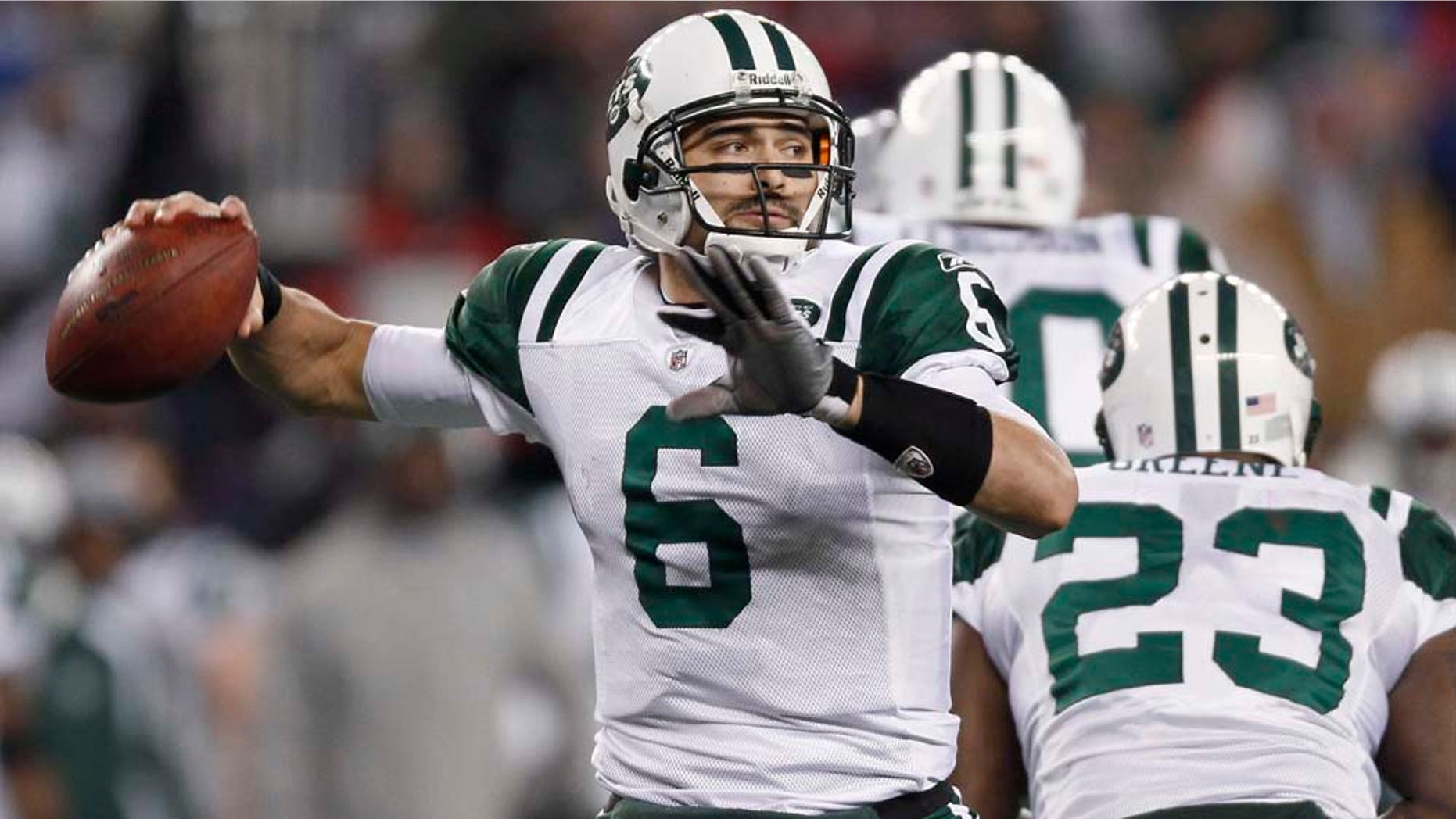 Plaxico Burress, who has signed with the New York Jets, will join forces with Mark Sanchez -- and give the third-year quarterback a second Super Bowl hero to whom he can throw this season.
Burress joined his new teammates for the Jets' first day of training camp. He stood on the side while the Jets went through a light practice Monday.
Wearing a visor, gray long-sleeved T-shirt and Jets shorts, Burress talked with Sanchez and fellow wide receiver -- and the other Super Bowl hero -- Santonio Holmes.
The former New York Giant agreed to a one-year deal Sunday. He was recently released from prison after serving nearly two years on a gun charge.
Free agents can't practice with their new teams until the union recertifies and the collective bargaining agreement is re-established.
Based on reporting by The Associated Press.
Follow us on twitter.com/foxnewslatino
Like us at facebook.com/foxnewslatino