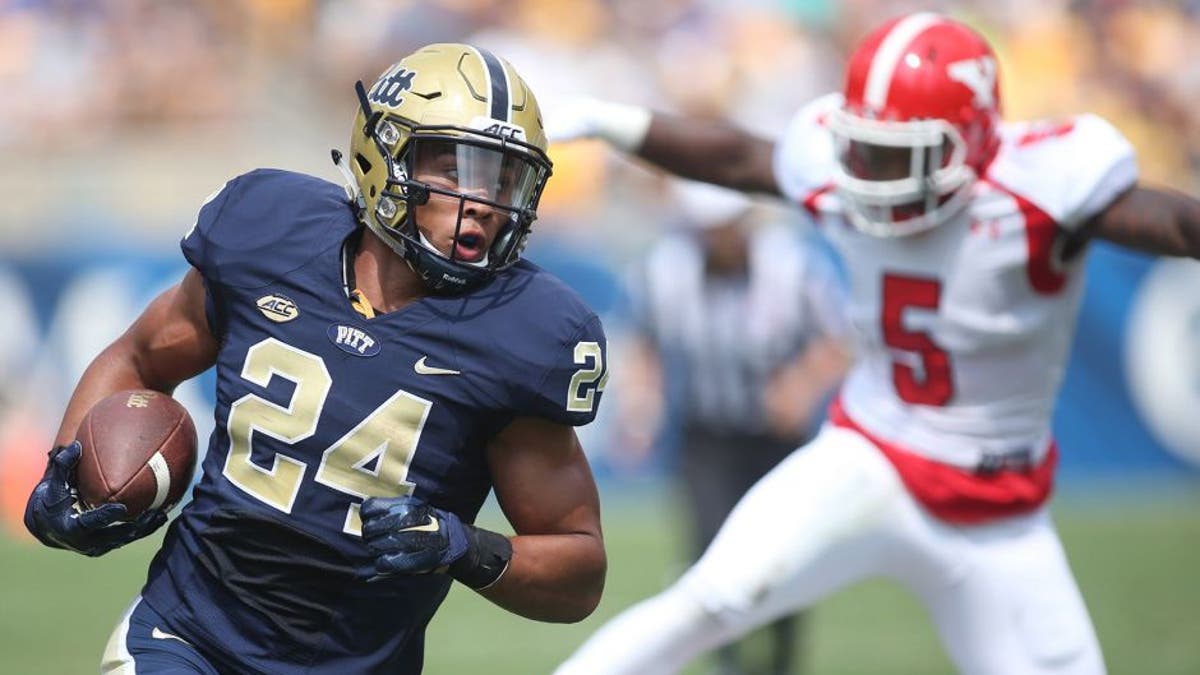 Pittsburgh star running back James Conner, the reigning ACC Player of the Year, could miss the rest of the season after undergoing surgery to repair a torn medial collateral ligament.
Conner suffered the injury during the second quarter of the Panthers' 45-37 win over Youngstown State on Saturday. He was sidelined during the season opener after he tweaked his right knee and limped off the field. He was examined at the trainer's table and did not re-enter the game.
Conner finished the game -- and possibly his season -- with 77 rushing yards and two touchdowns on just eight carries.
First-year Pittsburgh coach Pat Narduzzi left the door open for Conner's return, but the chances appear slim: "He could brace (the knee) up for 5-6 weeks and see how he comes out, but I don't think that's right for him."
Conner was one of college football's breakout stars as a sophomore, racking up 1,765 yards and 26 touchdowns on the ground for Pittsburgh. He is considered one of the top running back prospects in the 2016 NFL Draft, should he choose to forego his senior season.
"This is a temporary setback," Conner said in a statement released by the school, "and I'm going to work even harder to bounce back."