Pinkel isn't taking South Carolina lightly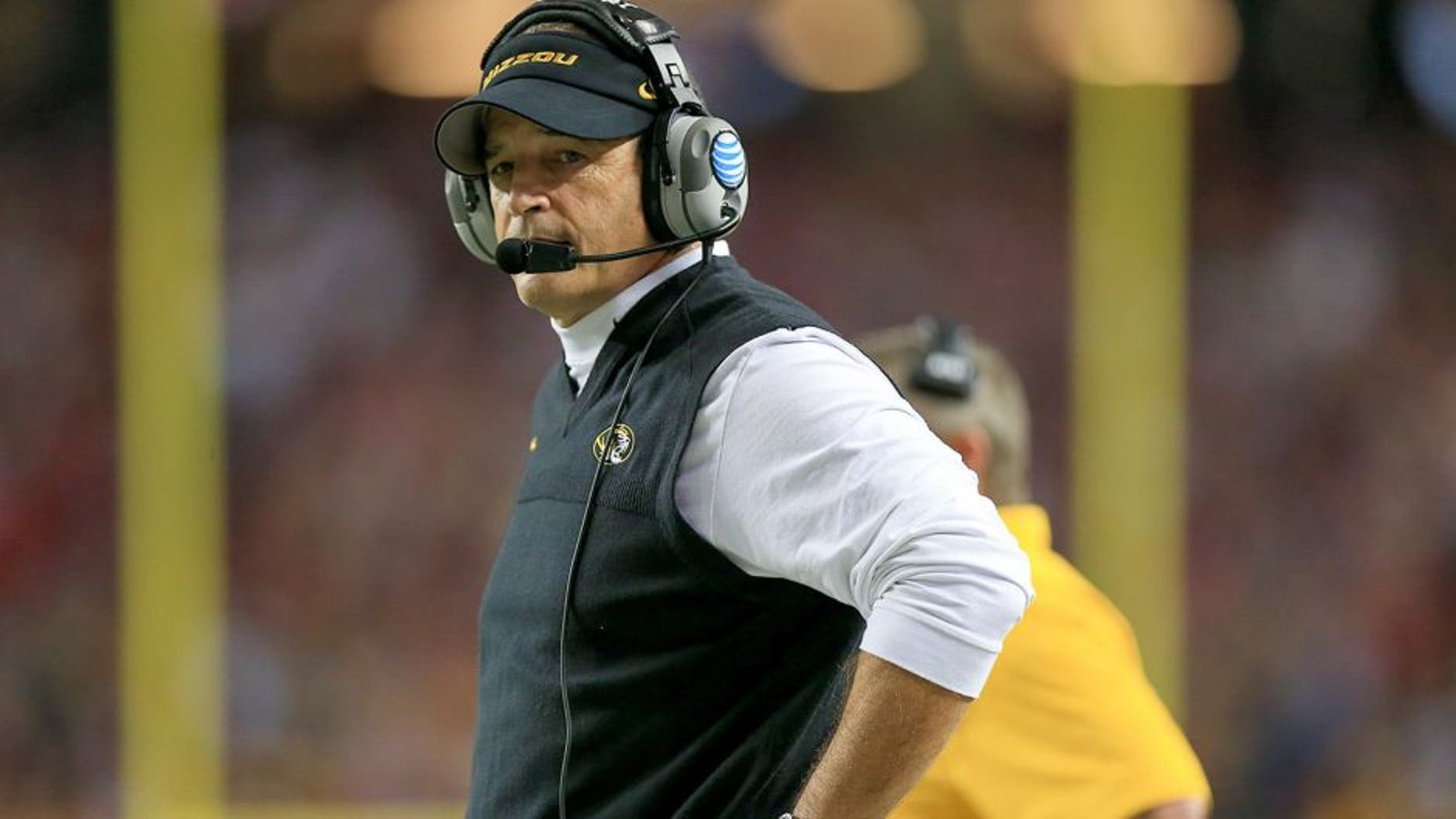 At first glance, Missouri has a decided advantage in its game against South Carolina this upcoming Saturday.
The contest will be played in Columbia. South Carolina (2-2) will be on its third starting quarterback this season (a true freshman), and haven't displayed much in the way of consistency. Missouri (3-1) is the two-time reigning SEC East Division champions, and have all-conference players at multiple positions within its two-deep.
With that said, head coach Gary Pinkel is still cognizant of the thought that South Carolina will be ready to play. In particular, he has considerable respect for head coach Steve Spurrier. Interestingly enough, Spurrier and Pinkel are the only two FBS coaches to lead two schools in all-time wins. Spurrier has accomplished this feat with Florida and South Carolina, while Pinkel has done the same with Missouri and Toledo.
Quarterback Lorenzo Nunez also poses some problems. While he's inexperienced, the freshman signal-caller is supremely athletic. He had over 300 yards of total offense in South Carolina's win last weekend, including over 100 yards on the ground. Nunez's ability to make plays with his legs is something to watch for in this contest.
Injuries have been piling up for Missouri of late. It will be without multiple key starters in this contest (Sean Culkin, Nate Crawford). The health of Kentrell Brothers and Russell Hansbrough is also a major talking point. Arguably Missouri's top-two players, both will be nursing ankle injuries when the two squads take the field. This development will undoubtedly impact the game for both teams.