Pimp my trike: Mets' Céspedes adds three-wheeler to custom vehicle collection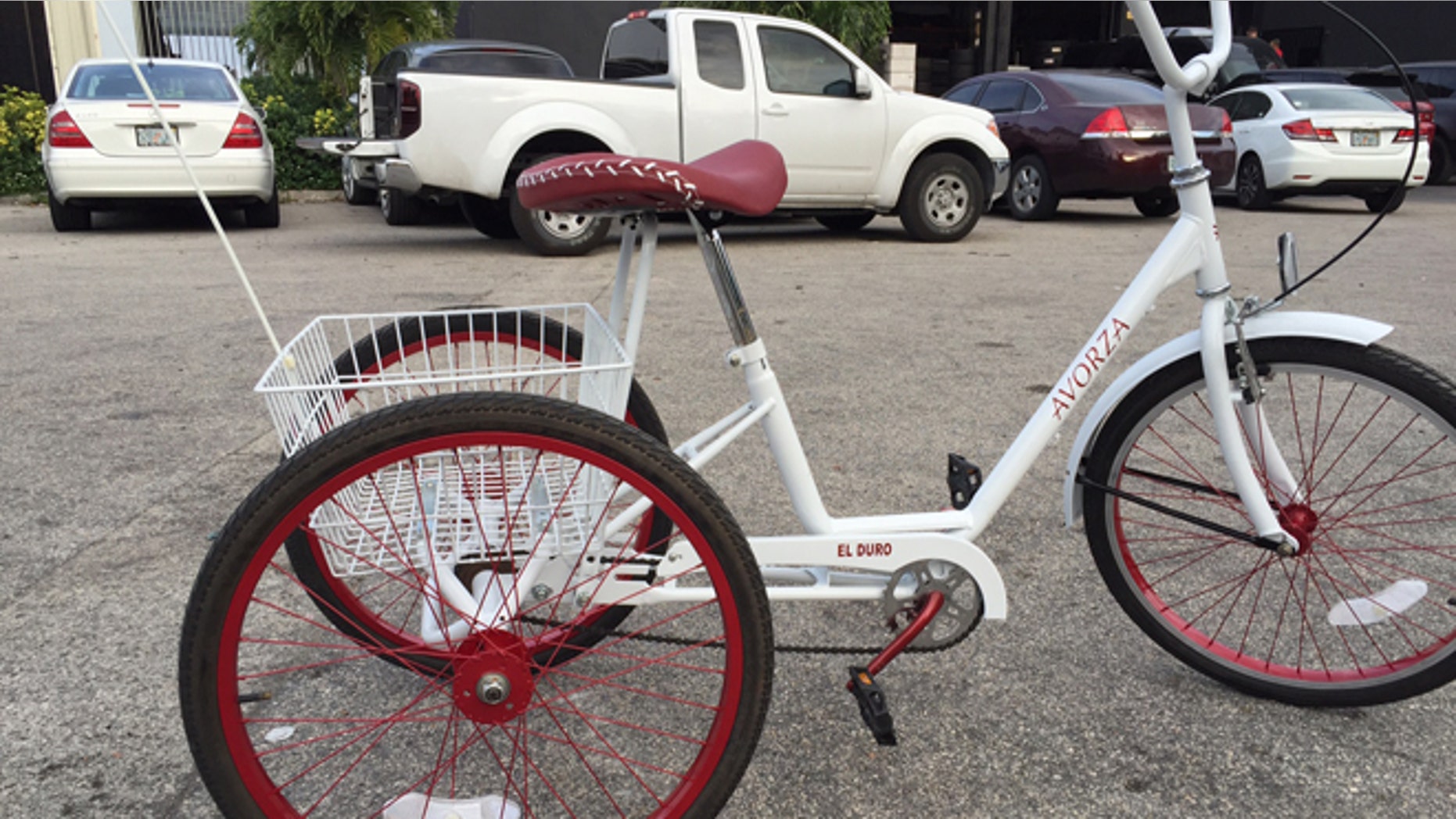 PORT ST. LUCIE, Fla. (AP) – Yoenis Céspedes' newest custom ride is a throwback.
The New York Mets outfielder, whose car collection drew headlines early in spring training, now has a custom three-wheel cycle. It is similar to a tricycle he had in Cuba.
"He said, 'You know what? I'm going to have a bike like the one I had in Cuba,'" Alex Vega, owner of the Auto Firm, which has customized eight other vehicles for Céspedes, said Tuesday. "I made it to look like the Jeep we did."
Vega said he put approximately $1,000 of work into the trike, which was a gift from Mets' cook, Theresa Corderi. According to Vega, Corderi wanted work done on her Buick Enclave, and Céspedes paid for it.
While the bike figures to get attention on social media, Vega doesn't expect it to be seen at Tradition Field, the Mets' spring training facility, anytime soon. After Céspedes brought several of his cars to training camp, and Céspedes and Noah Syndergaard rode horses at the Mets complex last week, manager Terry Collins said, "The fun time is over. It's time to get ready for baseball.
"The manager talked to them about cutting some of that stuff out," Vega said. "I don't think he's going to ride it to the stadium."