Photos: Mike Trout takes in Philadelphia Eagles vs. New York Giants game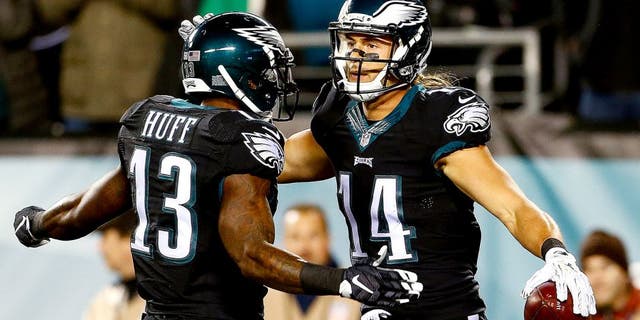 NEWYou can now listen to Fox News articles!
New Jersey-born Los Angeles Angels superstar Mike Trout is an unabashed Philadelphia Eagles fan, so it was hardly a surprise he popped up at the team's 'Monday Night Football' showdown with Eli Manning and the New York Giants.
Naturally, various social media accounts were quick to snap and share photos of Trout in his Eagles regalia:
Trout didn't do much tweeting about his experience except for a pair of excited posts:
The Eagles dominated the game 27-7 to improve to 3-3 and pull to a first-place tie with their NFC East rivals, so Trout no doubt had a great evening.