PHOTO: Rex Ryan joins Color Rush fun with all-new vest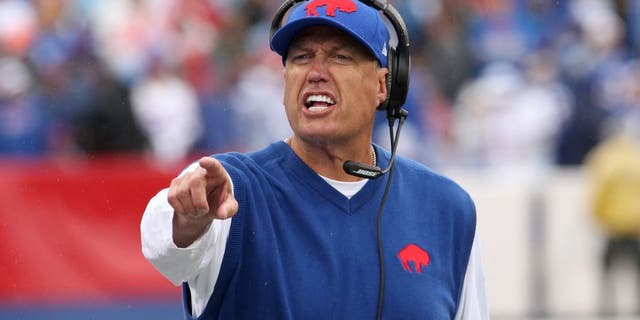 Rex Ryan won't be left out when the Bills take the field in bright, new Color Rush uniforms. Timothy T. Ludwig USA TODAY Sports
At this point, it's fairly well known that the Bills and Jets will take the field in new brightly-colored uniforms on Thursday night as a part of the NFL's Color Rush theme.
While the players will be decked out in Christmas-colored jerseys, Rex Ryan won't be left out of the fun. He'll ditch the traditional blue vest for an all-new red vest, because the more red, the better.
If only Ryan wore red contacts like his defensive end Mario Williams does. Or even better, if every Bills player wore them. That'd be a true color rush.