Photo: Former FSU receiver trolls Al Golden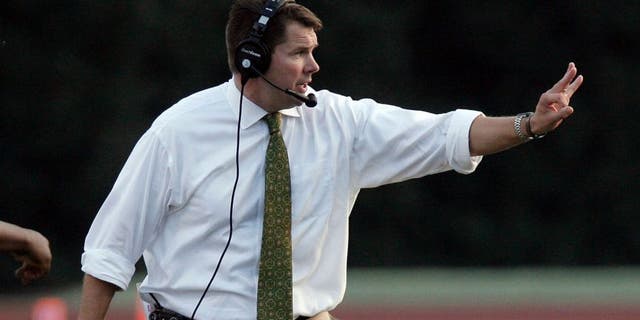 NEWYou can now listen to Fox News articles!
Once a rival always a rival. This week former Florida State wide receiver Snoop Minnis took a run at Miami head coach Al Golden.
The former Seminoles pass catcher set up a few garbage cans with a football in front of it, with another garbage can off to the side with a tie wrapped around it. The caption read, "Watching the Canes prepare for the Noles. Didn't know Al Golden wore a tie at practice too."
The image was posted on Minnis' Facebook account and tweeted by Billy Corbin, the director of "The U."
This Saturday No. 12 FSU (4-0, 2-0 ACC) will host Miami (3-1, 0-0 ACC) at 8 p.m. for the 60th time. Miami leads the series with a 31-28 records versus the Seminoles.