Phillies Work on Lineup After Disappointing Season; Exercise Option on Ruiz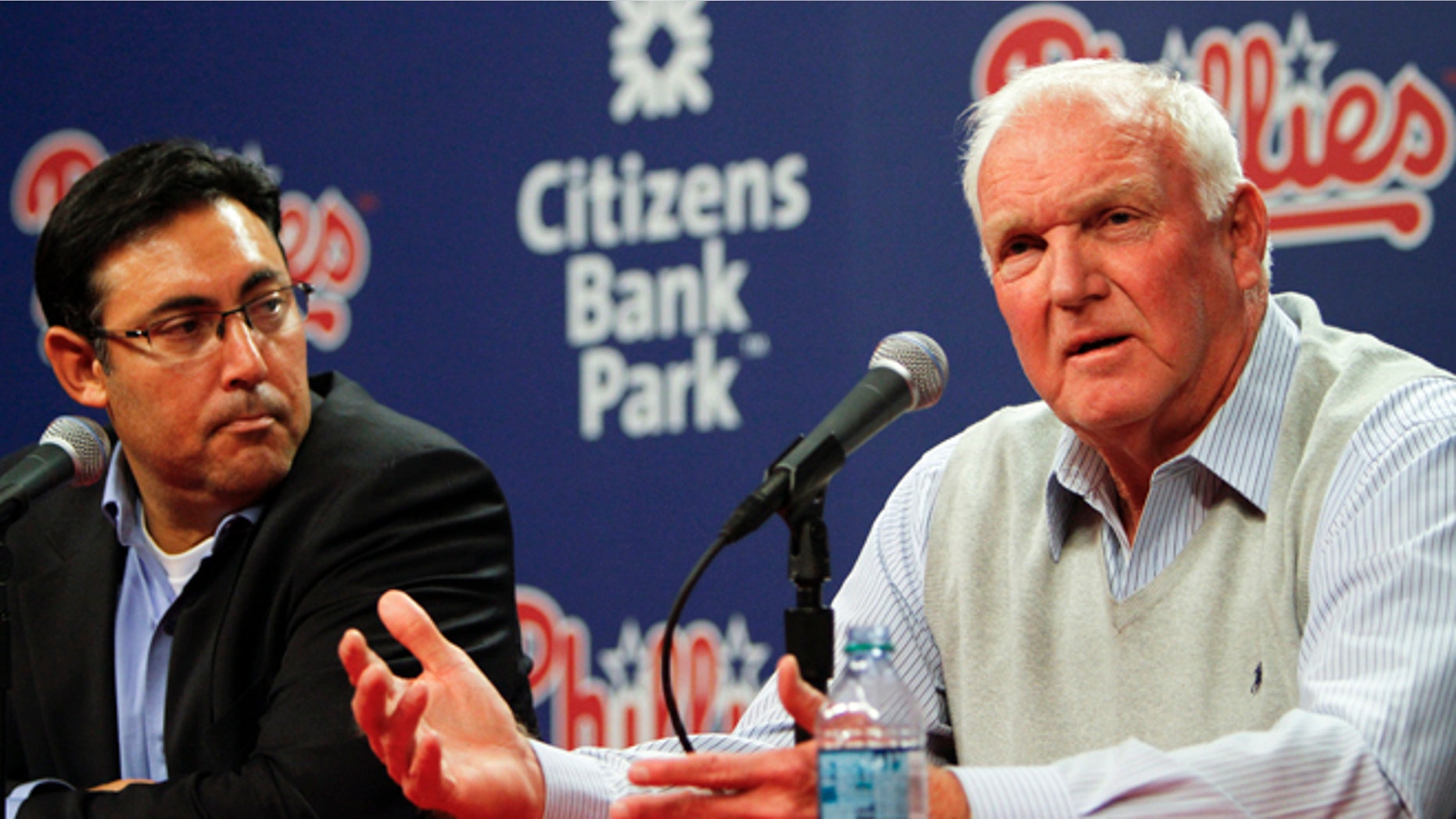 Philadelphia – 2012 was not the year that the Philadelphia Phillies hoped for.
After five consecutive National League East titles, the Phillies failed to make the playoffs last season and now, hoping for a better 2013 season, general manager Ruben Amaro Jr. is busy reworking the team.
The Phillies exercised the $5 million option on All-Star catcher Carlos Ruiz's contract and declined options on utility man Ty Wigginton ($4 million) and reliever Jose Contreras ($2.5 million). Wigginton and Contreras both receive $500,000 buyouts.
Philadelphia also declined a $5.5 million option on third baseman Placido Polanco, who gets a $1 million buyout. Veteran outfielder Juan Pierre and backup catcher Brian Schneider also became free agents this week.
The Phillies on Thursday hired Dave Brundage as manager of the Triple-A Lehigh Valley IronPigs. Brundage managed the Atlanta Braves' Triple-A affiliate for the last six years. He has a career record of 1,086-1,028 (.514) in 13 seasons as a minor league manager.
Ruiz batted .325 with 16 homers and 68 RBIs this year, setting career highs in average, home runs, RBIs, hits (121) and doubles (32). He was retained as the Phillies try to move past last season's disappointment of missing the playoffs, ending their five-year run as NL East champions.
After an uncharacteristically slow start, the Phillies played their best baseball from July 31 to Sept. 21, going 31-17 to climb back into the postseason race after falling a season-worst 14 games under .500 right after the All-Star break.
They were 13 games out of a wild-card spot when they traded two-time All-Star outfielders Hunter Pence and Shane Victorino hours before the non-waiver deadline, and were already looking ahead to 2013.
Since winning the franchise's second World Series title in 2008, the Phillies have taken one step backward each season. They lost to the New York Yankees in six games in the 2009 World Series, lost to the San Francisco Giants in six games in the 2010 NLCS, and lost to the St. Louis Cardinals in five games in the 2011 NL division series.
Based on reporting by the Associated Press.
Follow us on twitter.com/foxnewslatino
Like us at facebook.com/foxnewslatino