Phillies rookie Franco has setback, putting return in question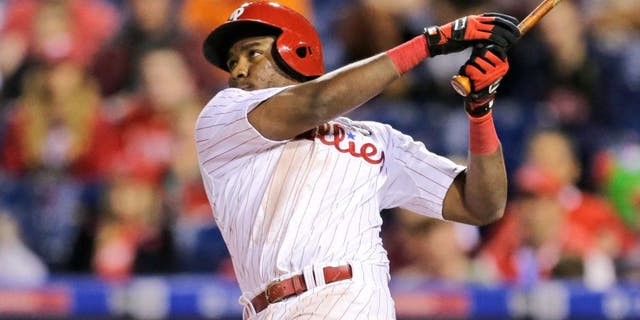 Philadelphia Phillies rookie third baseman Maikel Franco had a setback in his recovery from a fractured left wrist, putting the remainder of his season in jeopardy.
Franco experienced discomfort in the wrist Wednesday after taking 20 swings of soft toss prior to Wednesday's game against the New York Mets. It marked the first time Franco swung a bat since he landed on the 15-day disabled list on Aug. 18.
"Before, I was feeling that I was getting way better," said Franco, who was hurt when he was struck by a pitch on Aug. 11. "And when I started swinging again, it happened again. And I was a little bit surprised."
Phillies manager Pete Mackanin said Franco will not return to the lineup unless he's 100 percent. "I don't see the point of playing him for the final week or 10 days of the season," Mackanin said.
Franco was in the midst of a fine first season, batting .277 with 13 home runs and 48 RBIs in 77 games since he was promoted from the minors in mid-May.
(h/t Philly.com)