Phillies rookie Aaron Altherr hits inside-the-park grand slam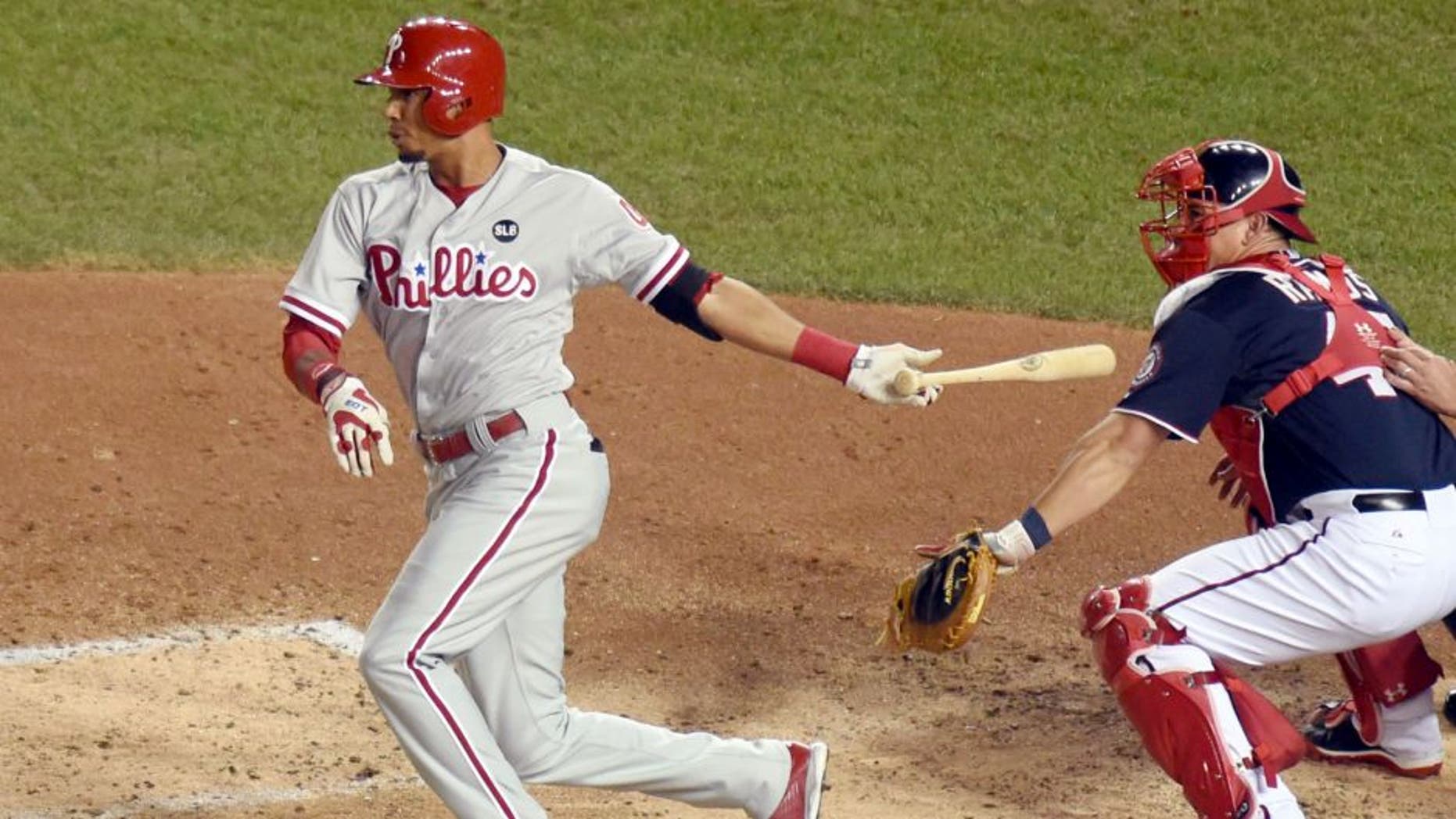 You can be in the majors for a long time and not see -- much less do -- what Philadelphia rookie Aaron Altherr did on Friday in Washington.
Altherr hit an inside-the-park grand slam, the first in the big leagues in 16 years.
The Phillies trailed 1-0 in the third inning when Altherr hit a low liner to center with the bases loaded. The Nationals' Michael Taylor attempted a diving catch but missed, and the ball rolled toward the center-field fence.
As left fielder Jayson Werth scrambled to retrieve it, the bases cleared and Altherr raced all the way around, sliding home to complete the grand slam without a play at the plate.
"Heart stopped a little bit," Altherr said. "And then I saw it go by, and I was like, `Oh man, I might have a chance here.' Just tried to run as fast as I could."
Altherr became the first player to clear the bases with an inside-the-park shot since since Tampa Bay's Randy Winn did it in 1999, and the first for the Phillies since Ted Kazanski did so in 1956, according to STATS.
He even accomplished something manager Pete Mackanin couldn't recall seeing before over a long playing and coaching career.
"I'm sure I have over 47 years, but I can't remember. I hit into a triple play once," Mackanin quipped.
The Associated Press contributed to this article.