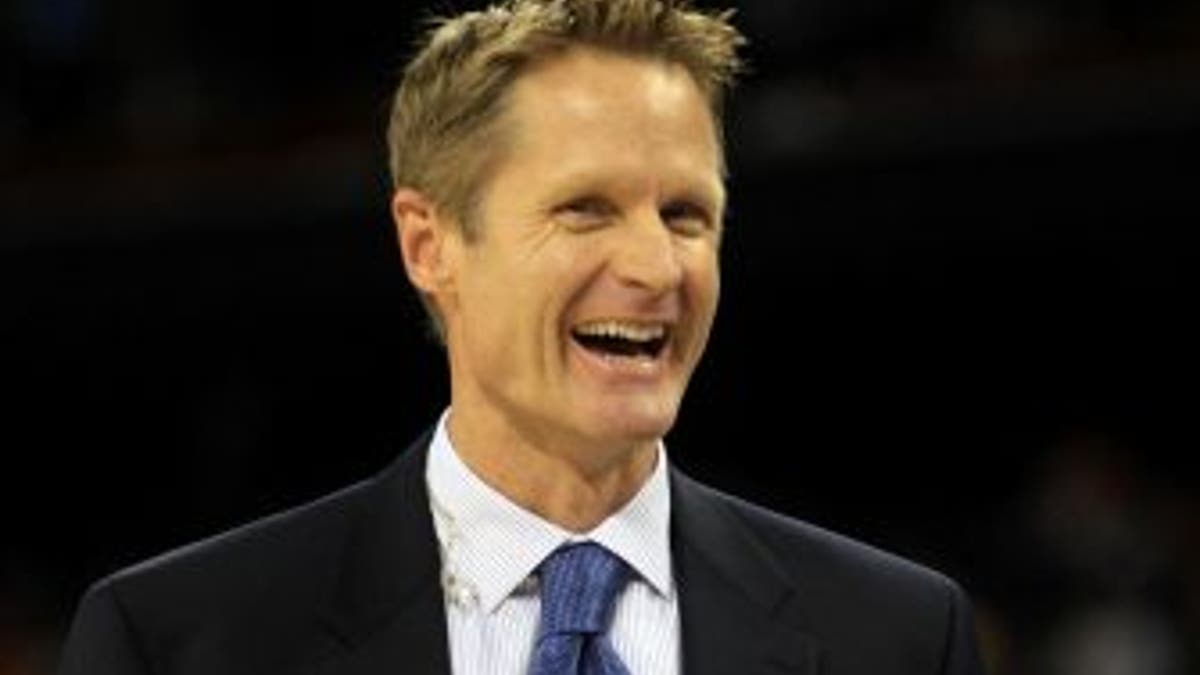 Steve Kerr had verbally committed to the New York Knicks one day before accepting the Warriors head-coaching job, Knicks president Phil Jackson said Friday.
When asked why he though Kerr, who had no previous NBA coaching experience, had opted to take the Warriors job over the Knicks, Jackson said, "It was California. And to be honest, that's a better team for him."
The Knicks, who heavily pursued Kerr for the position, reportedly upped their initial three-year offer to Kerr, adding an additional year to sweeten the offer. Jackson was so confident that a deal was imminent that he told Carmelo Anthony, who can opt out of the last year of his contract this summer and become an unrestricted free agent, that Kerr would be the Knicks coach.
Jackson discussed a wide range of topics during the media session Friday. Jackson said, "I'm always interested in coaching, but it'€™s a question of "whether I can do it physically." He said he doesn't see himself filling New York's head-coaching vacancy.
Jackson said he asked Anthony if he would opt in for the final year of his contract, which would give Jackson more time to reconstruct the roster. Jackson said Anthony would consider the request.