Peyton Manning isn't missing football nearly as much as you'd expect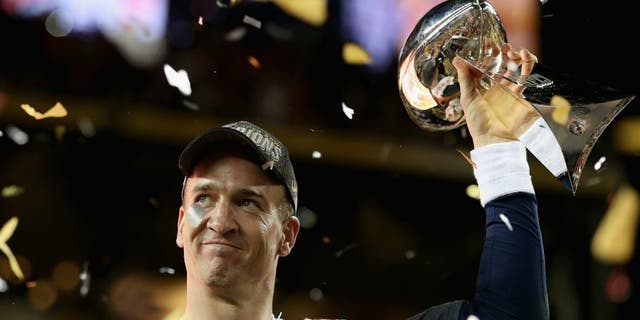 NEWYou can now listen to Fox News articles!
After a lifetime spent in football, Peyton Manning probably already has the itch to return, right?
Wrong, at least for now.
The recently-retired QB called it a career after winning his second Super Bowl title in February after 18 years in the NFL. And the five-time MVP seems content.
"People tell me that I'm going to miss football, that I'm going to have withdrawals. But I got my fill," Manning said Tuesday at the Northern Colorado Sports Awards, according to the Indianapolis Star. "There are things I want to do. I want to see the New York Giants play ... I want to see my Tennessee Vols. I want to do a lot of things I haven't been able to do in 22 years."
Though he ranks near Brett Favre in several places in the NFL record book, Manning apparently won't challenge Favre's record of retirement reconsiderations.