Peyton Manning better beware -- the Chiefs' defense snags INTs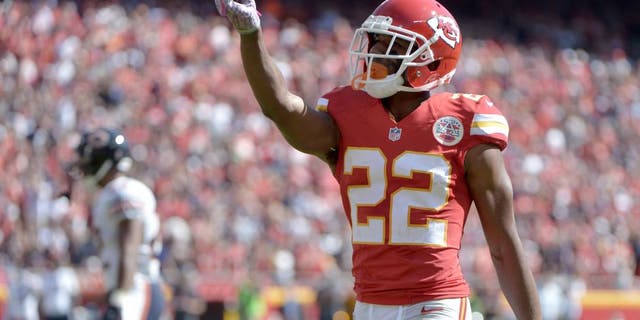 Kansas City's defense was overdue for a truckload of interceptions. Denny Medley USA TODAY Sports
Kansas City is intercepting passes at a higher rate that the glory days of the early 00's.
They've posted three consecutive games with 2+ quarterback pick-offs. That's the first time that's happened since 2003-04.
It turns out they were due for a windfall of picks. They finished last season as a top scoring defense, but tallied only six interceptions.
No team has ever had back-to-back season with less than nine picks; the Chiefs already have eight behind a stellar rookie in Marcus Peters (3 interceptions).
That number figures to get even better with Peyton Manning in town. K.C. accounted for one of his league-leading 13 interceptions way back in Week 2.